Dec 28 2017
Organizing football, chess and bowling competitions for employees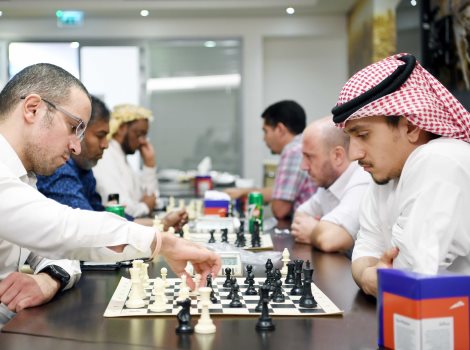 The Roads and Transports Authority (RTA) in Dubai has organized three sports tournaments in football, chess and bowling. A host of RTA employees who have physical aptitudes and mental skills took part in the events. The RTA is keen to organize such events to promote the happiness and satisfaction of employees.

"Tournaments held include RTA Football Cup for 35 years or more in which 12 teams from various agencies and departments of the RTA took part. Teams were then divided into four groups The Licensing Agency's team managed to win the tournament after defeating the Public Transport Agency's team in the final match held at the Dubai Taxi Corporation Stadium. Abdullah Shahab won the Best Player Award," said Ibrahim Al Haddad, Head of RTA's Sports Team.

"RTA Chess Cup for the category of 35 years plus has been organized for the fourth year in a row at Umm Suqeim Hall, RTA Head Office. Saeed Isaac from Public Transport Agency has won the match after scoring (7) points in 7 rounds. Ahmed Subaih from Human Resources and Development Department finished second with (6) points, and Saad Bakheet from the Drivers Licensing Department finished third with (5) points,'' he added.

"The bowling competition was held in the Dubai Bowling Club in which 15 players representing various agencies and sectors of the RTA took part. The tournament was conducted under the supervision of the sports team and referees from the Dubai Bowling Club. It was organised according to three runs system, with three players competing in one run for the top three. The number-one ranked, and UAE Bowling Team player Mahmoud Al-Attar has won the competition. Ahmad Al-Saadi, from the Traffic & Roads Agency, finished second, and Mohammed Al-Ansari of the Rail Agency came third,'' added Al Haddad.

"The RTA always seeks to maximise the happiness and satisfaction of employees through organising various sporting events; which play a significant role in improving the staff performance and deliverables in line with RTA's reputation in the community," concluded the Head of RTA's Sports Team.