Dec 18 2017
Marking UN Arabic Language Day by supporting Bel Arabi initiative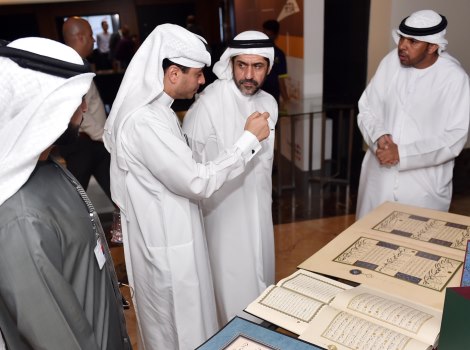 The Roads and Transport Authority (RTA) is lending full support to Bel Arabi initiative rolled out by Mohammed bin Rashid Al Maktoum Foundation marking the UN Arabic Language Day celebrations kicked off on Monday 18 December 2017. Several activities were held reflecting RTA's strategy of supporting the Arabic language, and its relentless endeavors to make it a corporate identity.

RTA attaches top priority to the Arabic content of its website and social media channels through observing the correct uses of grammar, spelling and context of the Arabic language. The same applies to correspondence, ads and brochures. The RTA is therefore keen to offer significant support to Bel Arabi initiative through celebrating the UN Arabic Language Day.

The RTA is proud of our leadership's commitment to bridge the gap between Arabic users, Arabic content on the internet and social media channels through Bel Arabi initiative. The Arabic language is an intellectual and knowledge reservoir from which we derive the majesty of the Holy Quran and our true religion as well as our entity, identity and history. It is the source of our pride amongst nations in the past, present and future.

A variety of events were held in celebration of the UN Arabic Language Day including wrapping RTA Head Office by a plaque emblazoned with a poetic verse written in a fine Arabic calligraphy; which is also replicated in a décor on an RTA bus. Employees were thrilled to color it in an action-packed atmosphere. A workshop was held to spotlight the basics and proper uses of the Arabic language, explaining that gifts were given away to the participants in the activities. The gifts were packages containing a calligraphy pen, ink pot and handbook containing calligraphic letters of the Diwani Calligraphy to encourage this type of calligraphy.

Arabic calligraphy was further featured in a Gallery at Al Wasl Auditorium comprising a collection of antique artefacts of calligraphers, and 12 rare copies of the Holy Quran. A lecture was held to highlight the history & evolution of the Arabic calligraphy; which proved quite popular. It reflected the passion of RTA employees to explore this art as it depicts the history of a nation and the rich legacy of ancestors.