Oct 03 2017
Former US Secretary of Transportation delivers keynote speech in IRF MENA Congress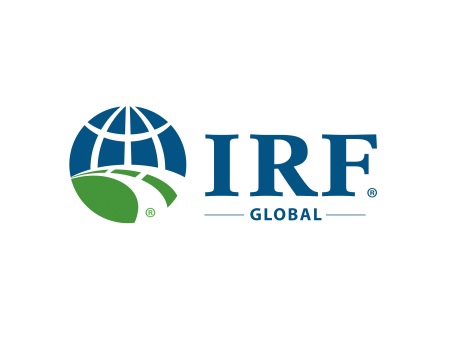 Under the patronage of HH Sheikh Hamdan bin Mohammed bin Rashid Al Maktoum, Dubai Crown Prince and Chairman of the Executive Council, Dubai will play host to the inaugural edition of the International Road Federation (IRF) MENA Congress and Exhibition 2017. The Roads and Transport Authority (RTA) will hold the Congress in collaboration with the IRF under the theme "Mobility Solutions for the 21st Century."
"The Congress would attract 200 speakers including ministers, government officials, business leaders, specialists and industry professionals from all over the globe. It will hold 50 discussion panels to be attended by 800 participants throughout the duration of the Congress October 29-31, 2017," according to the Roads and Transport Authority (RTA), according to Engineer Maitha bin Adai, CEO of RTA's Traffic and Roads Agency, Head of the High Organizing Committee of International Road Federation (IRF) MENA Congress and Exhibition 2017.
"The keynote speaker in the Congress is Anthony Foxx, US Former Secretary of Transportation, and Mayor of Charlotte, North Carolina. In mid-2013, Foxx took over as Sec. of the American Department of Transportation, which oversees American air, maritime, and surface transportation overseeing 55,000 employees and a budget of $70 billion or more," said bin Adai.
"The Congress will bring together a cohort of specialists & experts in the construction and management of roads network and traffic systems; who will share their experiences and visions to enrich the discussion panels of this edition of the event. With a focus on cutting-edge innovation and an unrivalled portfolio of mobility projects, Dubai offers an inspiring setting to discuss innovations in transportation engineering and smart cities," she explained.
"Speakers in the discussion panels include HE Jamil Mujahed, Minister of Ministry of Transport in Jordan, HE Abdullah Al-Mogbel Chairman of IRF, HE Mattar Al Tayer Director General and Chairman of the Board of Executive Directors of RTA, HE.Lt.Gen. Saif Al Shaafar Undersecretary of Ministery of Interior in the UAE, Mr. Patrick Sankey President and CEO of IRF, Amr Shaat Advisor to the Minister of Ministry of Transport in Egypt and HE Huda Fakhro Assistant Undersecretary of the Ministry of Works, Municipal Affairs and Urban Planning in Bahrain and a number of road speliaists. She indicated that the IRF would host two workshops for traffic & road specialists and experts. The Congress would hold two workshops for traffic and roads specialists and experts. It would make technical visits to some of RTA's mega projects namely the Dubai Water Canal stretching 3.2 km linking the Business Bay with the Arabian Gulf, and the Enterprise Command & Control Center (EC3), the largest and most advanced control centre worldwide."
"Attracting top global experts and specialists to the 1st IRF MENA Congress and Exhibition 2017 underscores the commitment of Dubai to remain in a leading position in this line of industry. The event is bound to play a pivotal role in driving the development upswing seen by the region on sound scientific basis conforming to the highest global standards and practices."
She called on interested parties to register through the website (https://www.irf.global/) to join an elite bunch of roads and transportation experts in the region and the world over. He invited them to attend the IRF MENA Congress and Exhibition 2017, which is considered an important event offering rich opportunities for gaining exposure to high-class skills in designing and operating safe & smooth road networks for all road users.
The International Road Federation is a global not-for-profit organization, headquartered in Washington, DC since 1948 and supported by regional offices throughout the world. The IRF serves a network of public and private sector members in more than 70 countries by providing excellent knowledge resources, advocacy services, and continuing education programs that together offer a global marketplace for best practices and industry solutions.