Nov 30 2017
Dubai Taxi launches Digital Hackathon for University Students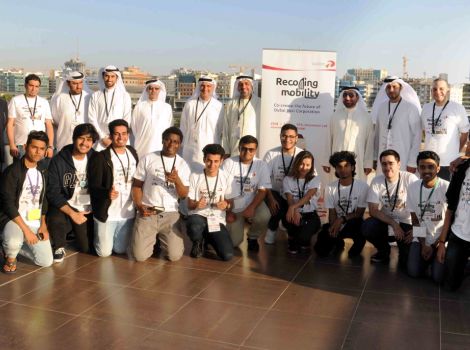 The Dubai Taxi Corporation at the Roads and Transports Authority (RTA) has launched the "Digital Hackathon" competition to attract talented university studentsspecialised in IT programming. The selected students will participate in programmers'competition to take advantage of their creative initiatives, programs, and ideaswith the aim of enhancing the intelligent transport system.

Such ideas will accelerate the pace of excellence and success at the Dubai Taxi Corporation and realiseits endeavorsto provide high quality and smart services to the public. The event was organised over the course of 3 days in the presence of senior officials of Dubai Taxi Corporation, and sponsor of the event, Al-Futtaim Motors. Attendees included programmers supported by IBM, the steering group, and the event organiser, Be My App.

Dr Yousef Mohammed Al Ali, CEO of Dubai Taxi Corporation, said, "The creative ideas and solutions we have witnessed during the challenge have been impressive. I extend my sincere thanks to the UAE universities for supporting this idea, encouraging their students to participate and enriching the spirit of innovation and positive competition amongst students. Participants included theUniversity of Wollongong, University of Sharjah, Middlesex University, and others. The top three teams were honoured.

"In line with RTA's aspirations for building a sophisticated and intelligent transport systems, we are challenging ourselves to deliver more remarkable achievements and develop our services beyond our customers' expectations to enhance their confidence. Achieving these objectives requires concerted efforts by all age groups to explore creative solutions compatible with the demands of this era," added Al Ali

He pointed out that the directives of our leadership point towards ranking Dubai to be Number One amongst the world's most advanced cities. We, at the Dubai Taxi Corporation, make every effort to promote the role of applications as well as electronic and smart programs in all services provided.