Oct 19 2017
Briefing Dubai Media on knowledge and innovation practices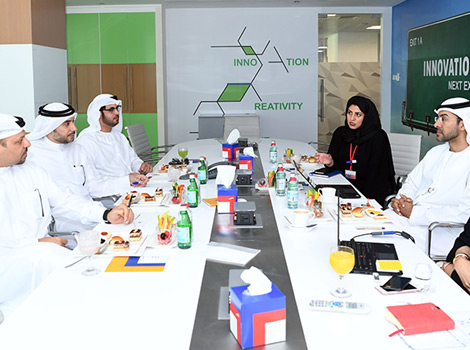 The Roads and Transport Authority (RTA) has received a delegation from Dubai Media Incorporated (DMI) and briefed them on the best practices adopted by the RTA in the field of knowledge and innovation management. The visit was made in the context of RTA's strategy for exchanging experiences and knowledge with government agencies in common areas.
"During the gathering, the Dubai Media delegation was familiarised with RTA's strategic objectives and goals aimed at diffusing the culture of knowledge management, quality and innovation. Our ultimate objective is to make Dubai an international hub of mobility knowledge, and a source of learning, innovation and sustainable growth," said Muna Al Osaimi, Director of Knowledge and Innovation, Corporate Strategy and Governance Sector, RTA.
"Discussions covered tools of knowledge transfer within the RTA, tools and resources of corporate knowledge as well as benchmarking made with leading global and local institutions in common areas. Issues discussed also included RTA's expert participation in Corporate Knowledge Awards, and RTA's Scientific Research Award," she explained.
"The DMI delegation was also briefed on the general structure of innovation, areas identified for innovation, the process of innovation management system, and knowledge maturity measurement model. Discussions included inquiries by the delegation, which praised the rich experience of the RTA in the field of knowledge and innovation, rendering it a role model," added Muna.