Dec 25 2017
Al Tayer explores cooperation with Japanese Consul in Dubai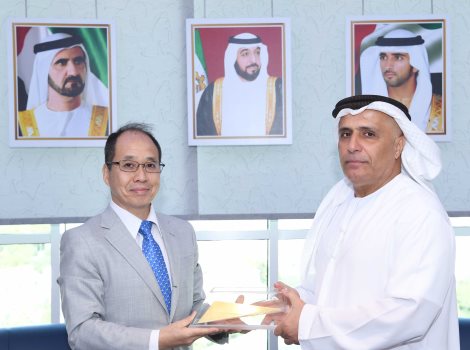 HE Mattar Al Tayer, Director-General and Chairman of the Board of Executive Directors of Roads and Transport Authority (RTA), has received in his office HE Akima Umezawa, Japan Consul General in Dubai. The two parties discussed means of boosting cooperation, and sharing expertise between the RTA and its counterpart in Japan, and enhancing cooperation with the Japanese firms engaged in the manufacturing of trains and the construction of roads.

At the start of the meeting, Al Tayer welcomed the Japanese Consul wishing him pleasant stay in the UAE and success in his efforts towards boosting bilateral cooperation between the two countries. Al Tayer briefed the Japanese diplomat on the road and transportation projects the RTA would be undertaking up to 2020. He noted that future projects would offer excellent opportunities for companies to take part in tenders to be released by the RTA.

The Japanese Consul was delighted with the mega projects accomplished by the RTA for improving the infrastructure of roads and transportation. He expressed his hope in boosting the strategic partnership between the RTA and Japanese firms specialized in the field of roads and transportation through undertaking several projects in future," he said.