Oct 15 2017
30 thousand Customers take part in Dirham Khair initiative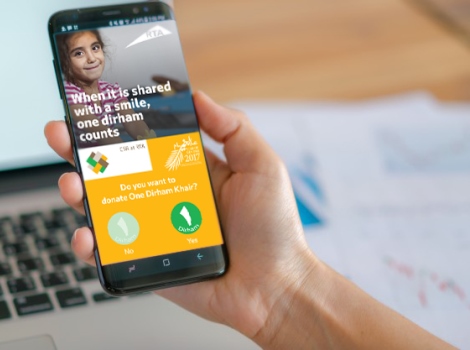 The Roads and Transport Authority (RTA) announced that the Charity Dirham initiative had attracted 30.000 customers since launched 2017 July. The initiative has garnered the support of RTA clients using smart services in the renewal of vehicles registration and driving licenses or payment of fines.

Attracting 30.000 clients to the initiative is quite a substantial development considering the short span since the initiative has been launched. The result reflects the positive spirit of customers of RTA smart services and depicts the satisfaction of clients with the processing of these services using smart channels. Such a satisfaction prompts them to respond to this charitable and humanitarian gesture, and engage with the charitable initiatives of the RTA. It is particularly thrilling to note that contribution to the Charity Dirham is voluntary with no obligations involved. This initiative is part of RTA's grand initiative 'RTA Foundation' rolled out in support of the UAE initiative designating 2017 as The Year of Giving.

The Charity Dirham initiative is aimed at community segments dealing with our smart services in renewing their vehicle registration and driver licenses and payment of fines. The income generated by the initiative will be allocated to improving mass transit systems in developing countries that need support in this field. Realizing this end is part of the seven objectives of 'RTA Foundation,' which has seven objectives aimed at supporting cultural, educational and volunteering activities as well as charitable activities in public transit means.

RTA has supported Charity Dirham by providing technological means for elective donation through RTA App, Dubai Drive App and RTA website (www.rta.ae) when processing each online transaction of the said categories. The two apps have pages in Arabic and English languages that make it easy for interested clients to make donations in support of this charitable activity, which has become a strategic objective of the RTA, as it turns RTA's policy into a reality on the ground.