Jul 27 2020
RTA explores with customers full digital vehicle registration journey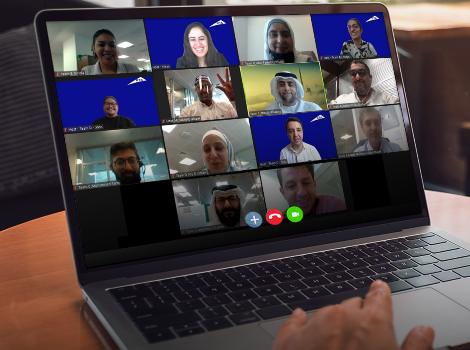 A remote session recently held with customers of the Licensing Agency, Roads and Transport Authority (RTA) discussed an initiative for a full digital vehicle registration customer journey; the first of its kind ever. A cohort of RTA customers attended the session in the presence of several officials of the Licensing Agency.

"RTA is keen on rolling out strategic initiatives for improved and creative solutions that bring more satisfaction to clients, be it individuals or members of the business community in Dubai," said Mousa Al Raeisy, Director of Vehicle Licensing Systems, RTA Licensing Agency.

"This interactive session yielded innovative ideas that generated four creative lines of thinking, which contributed to developing a model for a full digital vehicle licensing experience. The service will be introduced as part of the ongoing digital transformation drive at the agency that continues up to 2021," reported the Director of Licensing Systems.

"This new initiative will be instrumental in rendering vehicle registration exercise much easier, after performing the technical testing of vehicles to ensure safety, thanks to digital technologies that save customer's time and effort under the existing regular procedures," he noted.

"The initiative supports the Dubai Government drive to make Dubai the smartest and happiest city in the world. It also complements the drive to benefit from the 4th Industrial Revolution technologies and fits well with Dubai's preventive measures to halt the outbreak of the global pandemic Covid-19," concluded Al Raeisy.

It is noteworthy that the session featured a variety of advanced technologies enabling a smooth exchange of ideas and taking votes on proposals. In general, the event was engaging, interactive, enjoyable and demonstrated the rich knowledge and broad horizons of attendees.