Apr 27 2020
Providing remote learning aid for students of low-income families
(Items provided include computers, seats, study desks and educational logistics)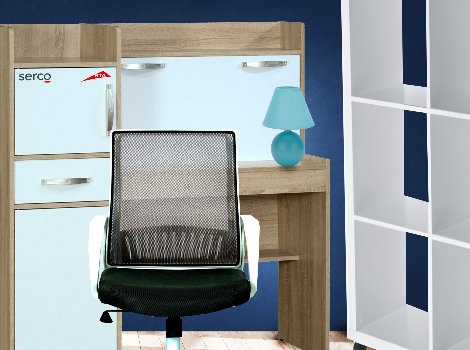 Dubai's Roads and Transport Authority (RTA) has kicked-off the Learning Environment for Low-Income Families initiative comprising of two layers and coordinated between RTA Foundation and partners. The move is part of RTA's efforts to support the remote learning of students of those families and address their requirements during the current exceptional health circumstances engulfing the world.

"The initiative supports the government's drive to complete the remainder of the current school year through remote learning, which requires providing a home learning environment for all students, including those from fixed-income families. The objective is to relieve the burden of those families by providing them with educational logistics to enable their children to catch up with their classmates in a successful home learning process," said Dr Yousef Al Ali, CEO of Dubai Taxi Corporation cum Chairman of the Higher Committee of RTA Charity Foundation.

"The first part of the initiative covers the provision of desks, chairs, bookshelves, writing boards, sports equipment, drawings, posters and others to create a home-learning atmosphere simulating the school-learning environment. It will also encourage them to pursue their learning in a handy and safe environment while schools remain closed as part of preventive measures taken for the safety of students. RTA Charity Foundation coordinated with several charitable societies to identify beneficiary families and arranged with furniture and stationery traders through SERCO, Dubai Metro & Tram Operator, to supply logistics compatible with the standard specific in this regard," stated Al Ali.

"The second part of the initiative is in response to the directives of the Director-General and Chairman of the Board to donate scrapped RTA assets, namely computers and electronics, after reconditioning and configuring them to fit the purpose. The process is undertaken in coordination with Al Hayat Digital Equipment Rehabilitation Company; an SME listed by the Mohammed Bin Rashid Al Maktoum Humanitarian & Charity Est. Needy families will be identified by relevant charitable organisations.

"The initiative illustrates RTA's commitment to its social responsibility, which has a provision for supporting learning overseas. The circumstances witnessed by the UAE, warrant making concerted efforts to support our leaders' efforts to alleviate the impact and fallouts of COVID-19," concluded Al Ali.