Apr 28 2019
Processing half a million home-delivery services to clients
(856 WhatsApp transactions processed in the first month after launch)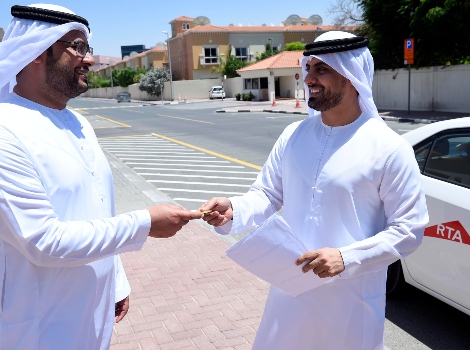 Dubai's Roads and Transport Authority (RTA) announced that it had processed 572,585 home or office-delivery services to clients. It had also received and processed 856 WhatsApp transactions; a service launched a few weeks ago.

"Processing the home or office-delivery service through the approved delivery company reflects RTA's keenness to realise people happiness in line with its third strategic goal. Services delivered covered land ownership certificates, driving licenses, and seasonal parking cards. In 2018, RTA delivered 572,585 services. The rate of delivering the services during a single day reached 99%," said Ahmed Mahboub, Executive Director of Customers Happinessat RTA's Corporate Administrative Support Services Sector.

"Launched a few weeks ago, the WhatsApp service initiative received and processed 856 services in the first month. The service is available for citizens, people of determination and senior citizens. The delivery of services to the requested addresses is processed by a team on duty from Saturday to Thursday.

"RTA spares no efforts to improve its services whether in quality or delivery time to customers. The process is part of RTA's commitment to the directives of the Dubai Government aimed for the convenience of people and realising their expectations. It will also contribute to the profile of Dubai as a genuine place for bringing happiness to citizens, residents and visitors," he added.