Jul 11 2020
Launching operational stage of Software Asset Management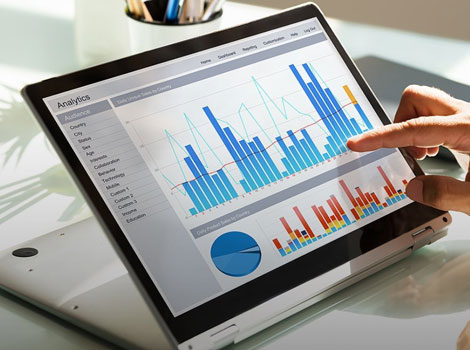 Dubai's Roads and Transport Authority (RTA) has embarked on the Operational Phase of the Software Asset Management Project; a key tool for leveraging asset management structures. It caters to the development of a specialist software encompassing all financial and contractual details of RTA assets as well as the development of competent personnel to manage the system.
"Embarking on this operational phase culminates RTA's endeavours to raise the maturity level of its software asset management. The process began two years ago by identifying gaps of the system and setting a roadmap for improvement," said Saeed Al Ramsi, Director of Asset Management, Strategy and Corporate Governance Sector, RTA.
"This process has so far yielded multiple benefits such as governance and enhanced control over RTA's purchases of software asset and technological licenses. It also addressed bring asset utilisation in line with the top international practices like ISO 19770-IT Asset Management. It also focused on achieving sustainable financial savings in RTA's expenditures on software asset," he noted.
"Since the start of 2020, RTA had achieved a clear distinction in this field. Fittingly, RTA was among a list of stellar global entities nominated in ITAM (IT Asset Management) Review 2020 for the Best Project/Team Award. We will continue our endeavours to improve our global ranking and competitiveness among other candidates for this award over the coming years, especially after the implementation of the operational phase of this project.
"RTA Asset Management always seeks to make use of technology in developing the best solutions for asset management and achieving the targeted financial savings. This process is coordinated with key internal partners such as IT Dep't and Technology Strategy and Governance Dep't at the Corporate Technology Support Services Sector. We have already achieved a high level in planning, governance and implementation.
"We work towards expanding the scope of Software Asset Management Project by capitalising on cutting-edge technology and software. The process requires integrated administrative, technological and human resources that work in tandem to realise RTA's strategic goals: Financial Sustainability, Asset Sustainability and Advance RTA," added Al Ramsi.
RTA had made a breakthrough achievement at the regional and international level in the implementation of the Software Asset Management System, which in turn acted as a driving force for other fields of excellence across RTA. It is noteworthy that in 2018, RTA had been certified by the International Association of Information Technology Asset Managers (IAITAM) for assuming a leading role in upgrading competencies, skills and operations in this regard.