Feb 24 2021
Launching marine jetty short rental service at 28 berths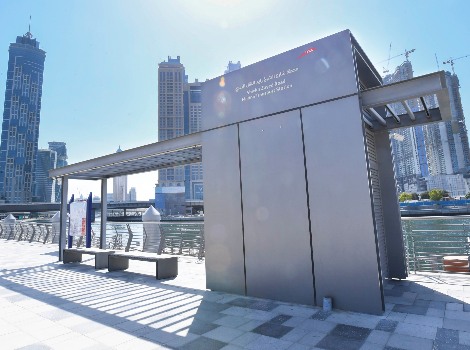 Dubai's Roads and Transport Authority (RTA) has launched a marine jetty short rental service to owners and operators of private yachts and cruise boats, be it individuals or companies. The running of this service is part of RTA's efforts to invest marine assets in diversifying and generating revenues and at the same time contribute to encouraging domestic tourism in Dubai.

"The provision of this service ensures better utilisation of RTA's marine assets and supports marine tourism in Dubai. It will ensure a smooth flow of marine transport, increase customer satisfaction and bring happiness to concerned public segments," said Ahmed Bahrozyan, CEO, Public Transport Agency, RTA.

"The service will be available at 28 berths across Dubai. Offering includes short-term rental of berths for 30 minutes, one hour or one day from 06:00 am to 11:00 pm. The service does not include an overnight stay at the berth. Applications are welcomed via e-mail (rent.jetty@rta.ae), where our team will provide clients will all details for obtaining the service," he explained.

"This service will also allow boat and yacht users stunning views of urban landmarks, which will make Dubai's domestic tourism more appealing," concluded Bahrozyan.