Sep 09 2019
Dubai-Sharjah ferry line lifts 48k passengers since inauguration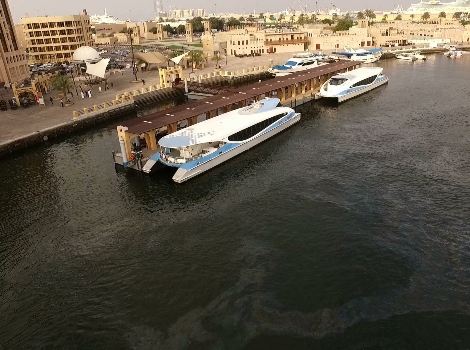 Ferry service shuttling between Dubai and Sharjah has ferried (47,843) passengers, since the service inauguration on July 27th 2019. The service, which links Al Ghubaiba Marine Station in Dubai and Aquarium Marine Station in Sharjah, is the first marine transit service between Dubai and any other Emirate.

"The launch of this vital service is part of RTA's plan to improve the marine transport network. It gives pleasure to people commuting between the two Emirates aboard a safe and enjoyable transit means," said Mohammed Abu Bakr Al Hashimi, Director of Marine Transport, Public Transport Agency, RTA.
The service comes with an affordable fare of AED 15 for Silver Class and AED 25 for Gold Class. However, the journey is free for people of determination and children below five. Free WiFi is available onboard.

The transit time between Al Ghubaiba in Dubai and Aquarium station in Sharjah is about 35 minutes. The service frequency is 30 minutes during morning peak time (from 5 am to 9 am) and evening peak time (from 4 pm to 8.30 pm) from Saturday to Thursday. The service interval is 1 and a half hours during off-peak times. In Dubai, the first journey departs at 5.15 am and the last one leaves at 8 pm. In Sharjah, the first journey departs at 5 am and the last one leaves at 7.30 pm.

The launch of this service is part of the cooperation between Dubai and Sharjah to increase the mobility options and ease the pressure on roads. The use of quick and safe marine transit modes is made possible thanks to the beach extending between the two Emirates. The Ferry operates 42 journeys (21 journeys in each direction) daily. Commuters are offered free parking as well as internal bus service at Sharjah Aquarium Station