Mar 24 2019
Brainstorming session to explore future and challenges of electric vehicles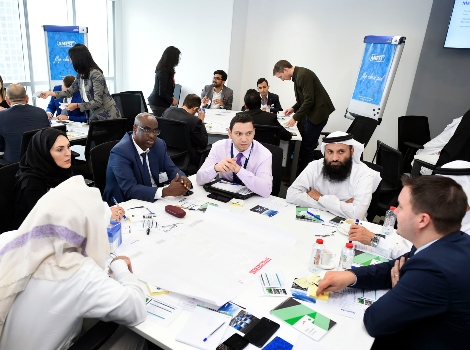 Roads and Transport Authority has held a brainstorming session about the future of using electric vehicles in Dubai along with associated challenges. Attendees of the session included representatives of the Supreme Council of Energy, government and private entities, and suppliers of electric vehicles.

"The workshop was held to review RTA's and Supreme Council of Energy's plans for the future of electric vehicles and encouraging their use as part of transit means in the Emirate. It also examined the challenges facing the deployment and expansion of the use of these environmental-friendly vehicles and how to overcome them," said Abdulla Yousef Al Ali, CEO of Licensing Agency cum Deputy Head of the team for Reviewing RTA Strategies, Plans and Incentives for Encouraging the Use of Electric Vehicles.

"The workshop is part of RTA's strategies aimed to reduce carbon footprint, support the green economy, optimise the use of traditional power and promote the use of clean energy on the ground. RTA has rolled out several initiatives to encourage the use of electric vehicles including free testing & registration, free parking, and the provision of recharging stations. RTA has set testing standards for electric vehicles at the highest international standard. The maturity rate of these standards has been developed to ensure a leading role for Dubai in this regard.

"RTA is always keen to hold brainstorming sessions for electric vehicles with the concerned bodies to enable the exchange of knowledge, expertise and views. It will enable us to assess the best techniques of turning electric vehicles into a reality that meets the aspirations of our government and the future of mobility in Dubai," added Al Ali.