Nov 15 2017
Unveiling new initiatives using 3D printing technology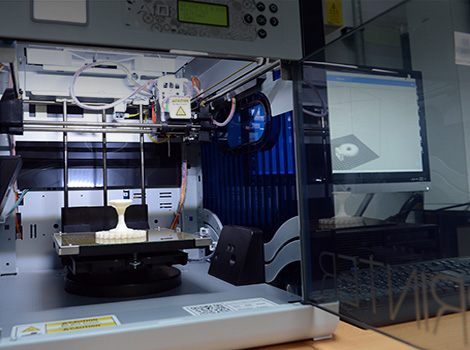 The committee responsible for the Implementation of Dubai 3D Printing Strategy Committee at the Roads & Transport Authority (RTA) has launched new 3D printing initiatives geared towards implementing various RTA projects using this high technology. The move is intended to enhance the 'Smart City' initiative of the Dubai Government and serve RTA's first strategic goal: 'Smart Dubai.

Abdul Reda Abul Hassan, Executive Director of Rail Projects Planning & Development at the Rails Agency and Chair of the Dubai 3D Printing Strategy Implementation Committee at the RTA, said: "The new initiatives the RTA intends to implement using the 3D printing technology will span various projects such as a pedestrian bridge, Hatta Gates, bus stop, and marine transport station."

"Using 3D printing technology in implementing these projects will help developing innovative methods capable of contributing effectively to promoting Dubai as the smartest city; a global hub for tourists, visitors, investors and businessmen and a leading financial, tourism and service centre in the world," added Abdul Reda Abul Hassan.

"The 3D printing technology is advancing at a rapid pace across the world and RTA is strongly inclined to be a forerunner in this generation of technology. It seeks to optimally utilize the technology by applying the world's best practices of public transport industry and associated infrastructure."

"We are proud of this leading regional role in widening and upgrading the 3D printing technology in Dubai in line with the emirate's vision of becoming the smartest city in the world. To realize our projected objectives, we have engaged in joint ventures with flagship companies. We are fully confident that this digital technology will revolutionize the way Dubai's mass transit projects are implemented," concluded Abdul Reda.