Oct 10 2019
Signs in GITEX MoU with Cisco to tackle bus fare-evasion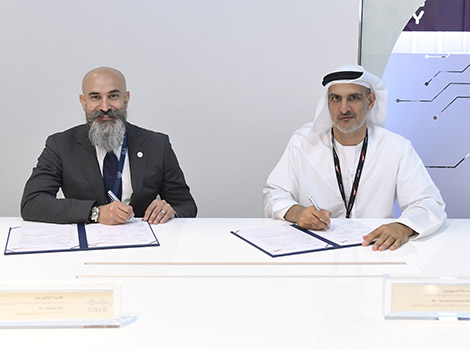 Roads and Transport Authority (RTA) has signed a Memorandum of Understanding with the American technology giant Cisco for using sophisticated technologies to spot bus fare-evasion cases. The step is part of RTA's strategy to optimise inspection processes and protect revenues from public transit means.

Ahmed Hashim Bahrozyan, CEO of Public Transport Agency; and Shukri Eid, Managing Director, Cisco Gulf Region signed the MoU during GITEX 2019 at World Trade Centre, in the presence of several officials from both parties.

"The MoU calls for the installation of smart cameras on board buses to ease the job of inspectors in detecting fare-evaders on board public buses. The step marks the introduction of a new generation of artificial intelligence technology, computer vision and effective monitoring. The technology will be used on a trial base on some buses to assess the results," said Bahrozyan.

"RTA is operating about 1615 buses covering all parts of Dubai and connecting with key cities in the UAE to serve millions of passengers. As buses are important source of RTA's revenues, it was imperative to use advanced technologies to curb fare-evasion and detect the incorrect tapping of cards on fare validation machines," he added.

"This MoU forms part of Cisco's ongoing Country Digital Acceleration program, which aims to harness the power of disruptive technologies to develop smarter solutions for the advancement of the UAE's national infrastructure. We are proud to partner with RTA in transforming the process and experience of public transportation for operators, commuters and tourists alike. The technology also ensures fairness in benefiting from public transportation means in Dubai," said Eid.