May 03 2019
Running Meals on Wheels initiative in a remote Thai village
(Two buses provided as a gift to lift students in south Thailand)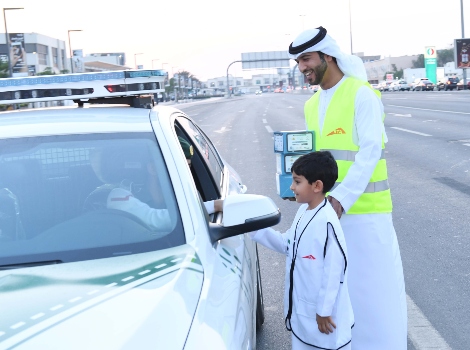 Dubai's Roads and Transport Authority (RTA) is getting all set for the advent of the imminent holy month of Ramadan by staging an array of events inside and outside the UAE. RTA's events this year will focus on students from families with limited income, senior Emiratis and workers.

Ramadan Iftar initiative, branded as Meals on Wheels, will run in its ninth edition this year at two levels. The part level of the initiative will be in the Kingdom of Thailand where RTA has gifted two buses to lift students of Dar al-Ma'arif Al-Ahlia Islamic School, South Thailand. Each bus will serve 15 students. Ramadan rations will be distributed to 1568 students in the school.

The second part of the initiative will be domestic. Two buses will be deployed to distribute Iftar meals to Al-Ahlia Charity School students from families with limited income in Dubai, Sharjah and Ajman as well as workers accommodation at Al Quoz and Sonapur, Muhaisina. About 6000 Sahoor meals will be processed and distributed to workers in collaboration with RTA volunteers and other concerned bodies.

RTA will join hands with Al-Ihsan Charity Association in an event entitled: Together a Ramadan without Accidents. The initiative involves the distribution of Iftar meals at roundabouts and traffic signals to avoid the last-minute rush often associated with over-speeding accidents.

RTA will take part in Zayed Humanitarian Day by distributing Ramadan supplies to 500 underprivileged families in Dubai, Sharjah and Ajman in coordination with the concerned parties in the three emirates. It will also distribute nol cards marking the Year of Tolerance and will team with Thukher Social Club to hold mass iftar for senior Emiratis along with gifts.

The holy month of Ramadan is a great opportunity for giving, staging charitable activities and fostering the culture of volunteering in the society. RTA is seeking to have an active role in bringing happiness to various community segments such as students from fixed income families and senior Emiratis among others.