20 Jun 2022
RTA wins Stevie® Award for pioneering human resources management of public bus drivers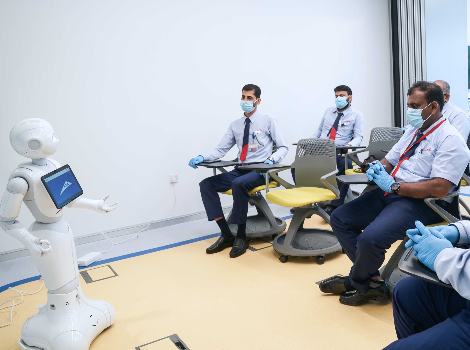 Dubai's Roads and Transport Authority (RTA) has won the Silver 2022 Middle East & North Africa Stevie® Awards, for human resource management of public bus drivers in the category of Innovation in Human Resources Management, Planning & Practice for the second year in a row.

"In line with its strategic objective of keeping in touch with the latest trends of human resource management, RTA is running several initiatives and projects in support of the human resources performance," said Saeed Al Ramsi, Director of Drivers Affairs, Public Transport Agency, RTA.

"RTA is keen to launch several digital initiatives relating to public bus drivers such as the Digital Instructor, which was launched in 2019 to train public bus drivers, establish training units for bus drivers, and respond to inquiries using artificial intelligence," he added.

"Since the outbreak of the Covid-19 pandemic, the Digital Instructor's project has completed the training of 869 RTA bus drivers through 60 training workshops. The initiative is the first of its kind in the UAE and across the world in running digital training for drivers and providing world-class training materials. The project has significantly contributed to overcoming the challenges of scheduling instructors, and accordingly the training has become available to all drivers at any time," added Al Ramsi.
It is noteworthy that the Digital Instructor project uses artificial technology to qualify trainees and boost training efficiency. RTA has plans to develop the use of robots to accommodate future developments in training materials to keep pace with the highest global standards.