30 May 2021
Shifting part of vehicle licensing services to smart platforms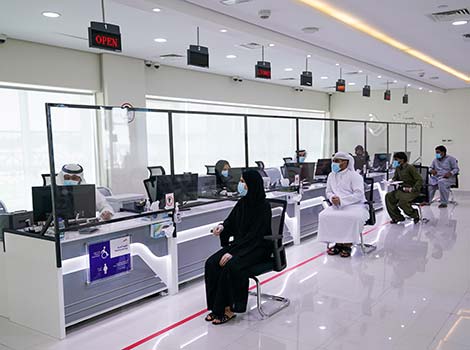 Dubai's Roads and Transport Authority (RTA) will shift several vehicle licensing certificates and payment of fines services to smart and electronic channels. Accordingly, the processing of these services will cease at customers happiness and service provider centres as of June 13, 2021.
"The processing of 5 vehicle licensing certificates will be transferred to alternative smart and online channels. They include insurance refund certificate (refunding the amount corresponding to the remaining period in the motor insurance policy), vehicle ownership certificate, non-ownership of vehicle certificate, vehicle clearance certificate, and a detailed list of registered vehicles in addition to the payment of fines service," said Jamal Hashim Al Sadah, Director of Vehicles Licensing, Licensing Agency, RTA.
"Customers can process these certificates via RTA's website (www.rta.ae), Dubai Drive App, Smart Kiosks or the Call Centre (8009090). RTA has a plan to transfer more licensing services to smart and electronic channels this year, such as vehicle possession certificate, and vehicle export certificate.
"Migrating RTA's licensing and other services to smart platforms responds to the government's paperless drive. It also contributes to the efforts of ranking Dubai the smartest and happiest city in the world in line with RTA's strategic goals Smart Dubai and People Happiness," added Al Sadah.