Jan 06 2021
RTA holds virtual session for Partnerships Council of Licensing Agency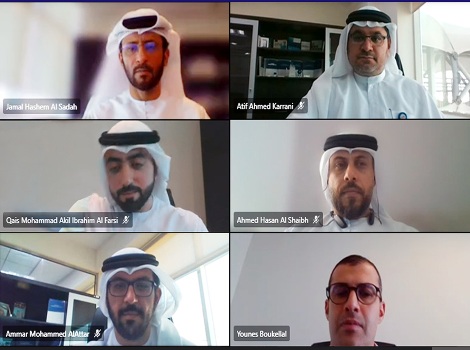 Roads and Transport Authority (RTA) has recently held a virtual session of Partnerships Council of Licensing Agency in collaboration with the Knowledge and Innovation Department, Strategy and Corporate Governance Sector, RTA.

A host of strategic partners and service providers of the Licensing Agency attended the gathering, which took place via video conference technology. On behalf of the CEO of the Licensing Agency, attended the meeting Jamal Al Sada, Director of Vehicles Licensing. Also present was Mohammed Waleed Nabhan, Head of Partnerships Team and Director of Licensing Activities Monitoring, and several other directors and employees of the Licensing Agency.

The gathering was held to enhance the communication and assess the needs and expectations of partners, improve the partnership experience of RTA's partners, and realise the targets and expected benefits of such partnerships. It also aimed to leverage the joint business towards realising RTA's strategic goals and examine the means of cementing the existing partnerships and common business. The session has seen lively discussions that generated suggestions, ideas and feedback of partners towards figuring out suitable solutions relating to a variety of services on offer in the interest of both parties.

RTA is always keen on forging links and boosting partnerships with the business community in Dubai and the whole UAE to share knowledge and expertise in various business scopes of RTA's sectors and agencies. The overall aim is to deliver innovative services to corporate and individual customers alike.

During the session, the Licensing Agency reviewed RTA's Strategic Plan 2020-2024 and the Strategic Risks. A video was shown to highlight RTA's efforts in coping with the Covid-19 crisis along with the achievements, initiatives and joint projects. The meeting identified the needs of partners and their expectations from RTA.

Partners representing 35 entities were present at the Council including the Ministry of Interior, Civil Defence Directorate, DP World and Free Zones, Dubai Corporation for Ambulance Services, technical testing centres, and driving institutes licensed in Dubai.