Jan 10 2021
RTA holds open day to boost vendor relations and services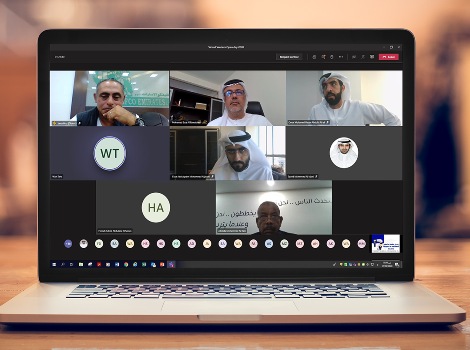 Roads and Transport Authority (RTA) has opened a virtual Open Day for vendors to ensure effective communication with this important business segment. The event aimed to screen the needs of clients in line with the vision of Dubai Government to facilitate the delivery of government services for the business sector in Dubai. Moreover, such gatherings offer a chance to present RTA's strategic plans and projects in the field of roads and transport in Dubai.

"The Contracts and Procurement Department is keen on holding these vendor gatherings each year as they contribute effectively to making extra achievements which can only be made through concerted efforts of all parties. They offer a chance to listen to a host of diverse views, proposals and challenges facing vendors, a key contributor to RTA's development drive," said Saeed Al Marri, Director of Contracts and Procurement, Corporate Administrative Support Services Sector, RTA.

"The gathering started with a review of RTA's Strategic Plan 2020-2024, current and future projects, the role of vendors in providing logistical support to these projects, and RTA's precautionary measures during the Covid-19 pandemic. The meeting then featured Al Haris programme, a safe channel for RTA's staffs and external parties for reporting any violations that undermine the rights of customers or vendors to ensure a fair and transparent working environment. Discussions also covered the key points of relevance to vendors in Law No 12 for 2020 regarding Contracts and Warehouse Management in Dubai Government," explained Al Marri.

"The gathering also reviewed the recently released vendors and investors system initiative, which enables them to use the contracts and procurement services on RTA's website," he added.

At the end of the Open Day, attendees engaged in questions and answers as well as the exchange of ideas and proposals. The rich discussions proved a huge benefit in the interest of all parties.