04 Aug 2021
RTA grants Landmark Group naming rights of two metro stations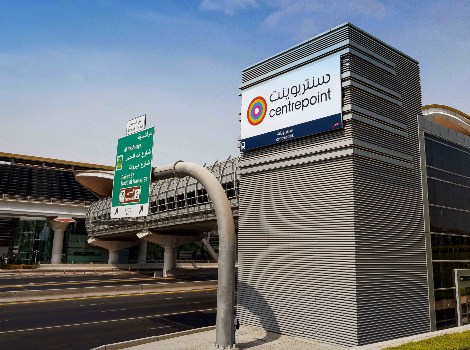 Dubai's Roads and Transport Authority (RTA) granted the naming rights of two metro stations, namely Al Rashdiya and Al Jaffliya, to Landmark Group. The agreement signed to this effect entitles this local group's two leading retail brands in the region: Max Fashion and Centrepoint, to benefit from significant advertising assets and achieve huge brands exposure at some of Dubai's key destinations.

This strategic partnership will not only allow brands maximum reach for this leading retail group in the region but will also deliver unforeseen conversion results, through high-impact, high-tech and interactive digital experiences, resulting in optimal engagement rates and in consequence, high revenue opportunities.

"This agreement is an important step towards establishing a strategic partnership with Landmark Group, especially at Al Jaffliya Station, which will be renamed as Max Fashion, and Al Rashdiya Station, which will be renamed and Centrepoint. These stations have strategic significance as Al Rashidiya is the starting station of the Red Line, and Al Jaffiliya Station is a vibrant business destination. Thus, it offers an excellent opportunity for the group to align its brands with key destinations in Dubai," said Ibrahim Al Haddad, Director of Commercial and Investment, Strategy and Corporate Governance Sector, RTA.

"RTA is always keen to develop innovative partnership models that offer strategic opportunities to companies, especially domestic ones, to display and promote their brands in Dubai, a vital trading and business hub and a key destination for visitors and tourists from all over the world," noted Al Haddad.

"RTA believes the private sector has a vital role to play in stimulating the domestic economic growth through sharing knowledge and expertise, which will generate job prospects across the board. We are therefore focused on forging long-term investments with the private sector. Through advertising resources of partners, RTA managed to set up smart and innovative promotional platforms that entitle partners to exclusive and premium opportunities for engagement with public transport riders and residents of the neighbourhood.

"RTA has reached an advanced stage with all the existing partners of the metro stations naming rights and considers them an integral part of Dubai's transportation system. RTA will endeavour to ensure the sustainability of these partnerships, as more will be unveiled in the following years," added the Director of Commercial and Investment, RTA.

"I would like to take this opportunity to commend the RTA in providing such an effective and integrated system that truly connects the city and its people in the Emirate. The Dubai Metro has been one of the city's most sophisticated facades that has changed Dubai's landscape. By taking the naming rights of the two very popular metro stations, our very loved brands, Centrepoint and Max, can get even closer to our customers and connect with them through new and innovative experiences." Renuka Jagtiani, Chairwoman and CEO, Landmark Group.

RTA is embarking on a campaign with Hypermedia FZ LLC, the official partner for Metro assets investment, marketing and outdoor advertising management, from 4 August to 10 October 2021, to change the names of the two stations on outdoor signs as well as the smart and electronic systems of the public transport network, including the audio announcement on board the metro carriages. During this period, Dubai Metro riders can seek any assistance or clarification from RTA teams at the stations, if needed.