27 Apr 2022
RTA entertains children with Eid Al-Fitr initiatives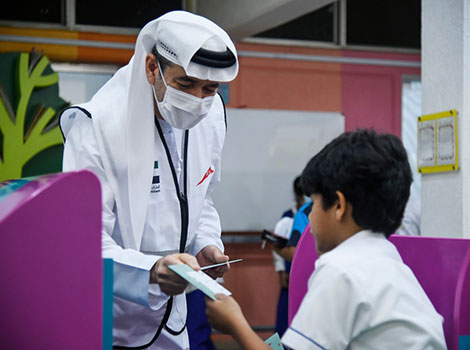 Dubai's Roads and Transport Authority (RTA) has held an array of initiatives marking the imminent advent of Eid Al-Fitr. Events were held in cooperation with the key partner First Abu Dhabi Bank in addition to Keolis-MHI (Dubai Metro and Tram operator), Red Crescent Authority, and a contribution from Dar Al Hay Tailoring.
The initiatives aimed to bring happiness to orphans during Eid Al-Fitr besides promoting the humanitarian efforts, motivating community members to participate in humanitarian projects, and opening the door for those interested in practising volunteering works to revive the values of goodness and assistance.
RTA held Bahjat Al Eid (Eid Joy) initiative in collaboration with the Red Crescent Authority where shopping vouchers were distributed to children who were escorted by RTA volunteers and representatives of the Red Crescent Authority for a shopping trip. Initiatives also included Kiswat Al Eid where Eid clothes were distributed to children, and Eidiyah (Eid money) was given to children in primary schools. Moreover, 30 children were taken on a fun trip to IMG Worlds of Adventure.