21 Jun 2022
RTA, Dubai Police crackdown on illegal passenger transport practices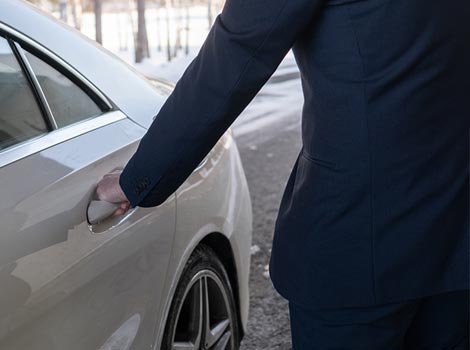 Dubai's Roads and Transport Authority (RTA) represented by the Passenger Transport Activities Monitoring Department has carried out a joint campaign with Jebel Ali Police Station targeting unlicensed passenger transport practices.

The campaign targeted two types of activities. The first entails the use of unlicensed vehicles to transport passengers who have no social relationship with the driver in exchange for a fee, be it within Dubai, or from Dubai to other emirates. The second activity involves promoting such services through face-to-face contact, social media, or any sort of electronic media.

"These campaigns are launched in response to the resolutions of the Executive Council regarding the activity of transporting passengers on vehicles unlicensed in the emirate for this purpose in exchange for a fee. The practice also includes the promotion of such activities, whether through hailing riders or any other means. To curb this illegal conduct, the campaign officials issue fine tickets to violators and impound the vehicles involved which will be subject to cumulative offences," said Saeed Al Balooshi, Director of Passenger Transport Activities Monitoring, Public Transport Agency, RTA.

"We utilised big data and business intelligence applications in analysing violations, identifying sites and the most frequent timing of violations. Accordingly, we identified the most frequent sites of violations in 2021 and matched them with the violations that took place in 2019-2020 to identify 10 similar sites during the three years," added Al Balooshi.

Results

"The inspection was carried out during May 2022 in Jebel Ali in collaboration with Jebel Ali Police Station. A total of 39 violations were reported of which 25 were related to the use of vehicles unlicensed for passenger transportation and 14 to promoting such activities, as well as the seizure of 41 vehicles.
"Jebel Ali was selected as a residential and commercial area where transportation is active due to workers' movement between homes and workplaces. Coordinating with the Dubai Police made the law enforcement easier and strengthened the governance over the outlawed passenger transport services," concluded Al Balooshi.