26 Sep 2021
RTA completes training of 102 interns from local and international universities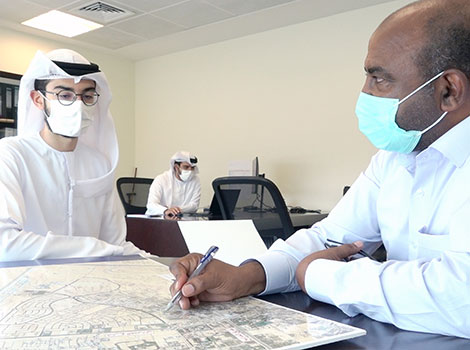 Roads and Transport Authority (RTA) has completed internships of 102 male and female students in a variety of majors related to its business as part of the practical training programme for this year 2021. The programme had been coordinated with 35 universities and specialised institutes from United Arab Emirates, Jordan, UK, and USA.
"Since the launch of the internship programme in 2008, RTA's focus has been to groom Emirati students for professional life through imparting them with practical skills and experience to enrich their abilities and exposure ahead of their graduation. It also availed them a chance to engage and contribute to community service and be part of the ongoing growth and development drive," said Sultan Al Akraf, Director of Human Resources and Development, Corporate Administrative Support Services Sector, RTA.
"RTA has always been working to attract and train university and institute students in various departments. In 2020, RTA continued its unremitting efforts to offer internships to students on overseas scholarships through virtual training and video communication. This was particularly the case for postgraduate students commissioning modern research in various fields.
"The internships programme was mainly concerned with a host of academic majors focused on engineering fields, such as Civil and Electrical Engineering, Mechatronics Engineering, Industrial Engineering, and Computer Engineering. Other majors included Finance, Media, Information Technology, Business Analysis, Application Development, and Human Resources. Over the past two years, RTA developed innovative techniques for practical training of students on Sustainable Energy Engineering programme," he added.
"RTA's practical training programmes are run throughout the year and constitute ideal opportunities for school and university students to benefit from 1 to 4 months training, as required by universities. Interns are given priority in recruitment in RTA," concluded Al Akraf.