May 24 2019
RTA and SERCO join hands in support of Year of Tolerance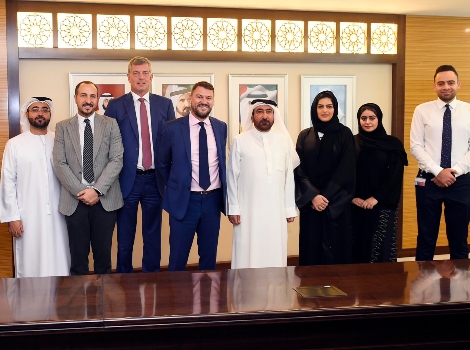 Dubai's Roads and Transport Authority (RTA) and SERCO Middle East – the operator of Dubai Metro and Dubai Tram - have signed an agreement for supporting the Year of Tolerance through 'RTA Foundation.' The agreement is part of the ongoing coordination between the two entities in exchanging knowledge and expertise, as both share the same objective of supporting UAE initiative designating 2019 as the Year of Tolerance.

Mohammed Obaid Al Mulla, RTA Board Member and Chairman of the Higher Committee of RTA Foundation signed the agreement on behalf RTA, and Phil Malem, CEO of Serco Middle East, on behalf of of Serco.

"The agreement aims to boost cooperation with Serco and measure up to our social responsibility for supporting UAE's Year of Tolerance initiative. Under the agreement, Serco will lend support to RTA events and activities to realize the objectives of the Year of Tolerance," said Al Mulla.

"The agreement consist of providing ideas, resources and consolidating efforts and business processes to achieve the best results for both parties. Serco will have a substantial involvement in 'RTA Foundation.' RTA is also seeking to support the Year of Tolerance through forging partnerships with government or private entities as part of its social responsibility and in line with the directives of our leaders," he added.

"As the operator of Dubai Metro and Dubai Tram, we are honored to enter in this strategic partnership with RTA. It is a key milestone in our cooperation and shows strong support for our efforts to serve the communities in which we operate. In line with the UAE initiative declaring 2019 as the Year of Tolerance, the business community has a responsibility to support people happiness and welfare. The Year of Tolerance sets a humanitarian platform enabling us to support RTA's initiatives to foster the values of tolerance, brotherhood and civilized spirit across all nationalities, which echoes our endeavours to enhance our social responsibility," said Malem.

It is noteworthy that Serco has cooperated with key government and private entities in providing spaces for holding RTA activities such as the Public Transport Hackathon, 'In Love for Zayed' Fair, Kiswat Khair (Clothes For Good) and other charitable and humanitarian initiatives in support of the Year of Tolerance.