14 Mar 2023
Revamping metro and tram Operational Control Centre software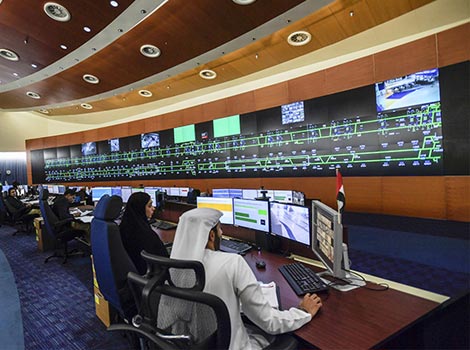 Dubai's Roads and Transport Authority (RTA) has revamped the software solutions that will help the Operations Control Centre work better. The Rail Agency at Dubai's Roads and Transport Authority (RTA) has worked with Keolis-MHI, which runs the Dubai Metro and Tram, to finalise these solutions.
The new software helped to digitise procedures, which can be displayed on a tablet or smart device, eliminating the need to print the document prior to use. This project fits in with the paperless strategy, which aims to make Dubai a fully automated city that uses less paper.
Dubai Metro and Tram have managed to build 760 dynamic flowcharts to be used. By the end of 2022, all operation employees were qualified to work on the new system, from the operations control centre to on-site staff, totalling over 700.
The new process makes it easy for staff to find digital procedures and instructions by showing the whole process, the steps that need to be taken, and the right way to handle critical situations that could affect how the Dubai Metro and Tram work.
It aims to shorten the response time of OCC staff to identify and implement the correct scenarios and as a result improve the level of service provided to the public, ultimately ensuring service continuity.
The digital blueprint was developed using existing Rail-specific work instructions and procedures with a team of experts who charted out a detailed and comprehensive journey and mapped out various scenarios to ensure fast and efficient solutions under a common goal of operational resilience.
The project was conducted in phases, as the initial phase, consisted of designing and developing, which were followed by rigorous testing of the system to ensure the basic functionalities were on par with global standards. In the second phase, large-scale operations were carried out remotely, covering all critical roles within the OCC as well as on-site within the Dubai Metro and Tram. In the third and final phase prior to rolling it out, the project was successfully completed across the RTA's Rail Agency, resulting in the successful implementation of in-house resources and expertise.