Mar 04 2020
Predictive maintenance of marine transit modes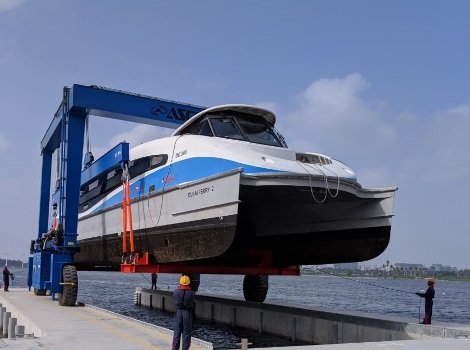 Dubai's Roads and Transport Authority has embarked on an initiative for carrying out predictive maintenance of marine transit means on a trial base. The step is part of RTA's commitment to delivering premium and reliable services to marine transport riders and conforms to RTA's vision of providing safe and smooth transport for all.

"Marine Transport Department is making relentless efforts to improve maintenance techniques and strategies of marine transport fleet to keep it at par with the top global practices," said Mohammed Abu Baker Al Hashmi, Director of Marine Transport, Public Transport Agency, RTA.

"The Department had charted out a roadmap for upgrading the maintenance system covering the period 2018-2021. The plan focused on benefiting from the 4th Industrial Revolution technologies like artificial intelligence and big data in designing and running predictive maintenance process for marine transit means," reported Al Hashmi.

"Trials of the new system will start on the Dubai Ferry and Water Taxi. They involve analyses of the functionality of onboard tools and systems to detect the likely faults, given the operational condition of the boat. Accordingly, vibration analysis will be conducted and measured periodically along with thermography scanning test of electric systems of the boat. Measurement results will then be analysed through mathematical algorithms to predict faults that may occur during operation along with the approximate date of occurrence," he explained.

"The predictive maintenance system will also help in making better planning and scheduling of maintenance of marine transport means. It will also reduce the out-of-service periods, which will have a significant impact on achieving higher performance indicators for both operation and maintenance," added Al Hashmi.

It is noteworthy that RTA's Public Transport Agency had signed a Memorandum of Understanding with RITEC ARABIA DWC to undertake the predictive maintenance on marine transit modes. The step is part of RTA's policy to forge partnerships with the private sector to benefit from the expertise of specialist companies in uplifting the class of services delivered to community members.