Mar 11 2020
nol Plus obtains global award in Smart City category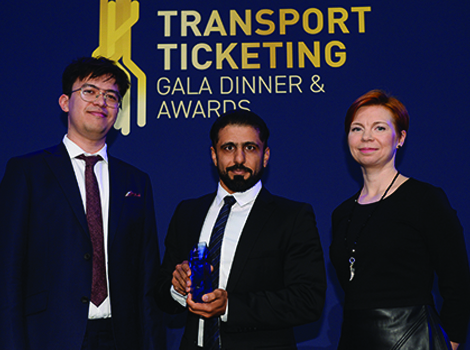 'nol Plus' initiative of Dubai's Roads and Transport Authority (RTA) has won the Smart City category in the coveted Transport Ticketing Global Awards, UK.
The achievement was announced during a gala dinner for the awards distribution held recently by the Transport Ticketing Global Company in London, UK. Scores of representatives of various government, semi-government and private companies attended together with prominent experts and speakers from all over the world.

On behalf of RTA, Mohammed Al Khayat, Director of Automated Fare Collection, Corporate Technology Support Services Sector, RTA received the award. "Winning this award is a testament to RTA's efforts to use edge-cutting digitisation technologies and smart city apps to bring happiness to all community segments," said Al Khayat.

"RTA is always keen to use the latest technologies in all fields including the automated fare collection, which has undergone remarkable improvements since the launch of nol card as a means of paying public transport fare and parking fees in Dubai. Such improvements have been carried on to include the payment for purchases at several commercial outlets across the UAE in addition to the entry fees of public parks in Dubai using smart gates," he explained.

"RTA is always keen to broaden the scope of service and improve the means of delivering them to citizens, residents, tourists and visitors descending on Dubai from all over the globe. We endeavour to make these services as innovative and diverse as possible in line with the Smart City drive charted to make Dubai the smartest and happiest city in the world," added Al Khayat.

nol Plus entitles RTA's clients to earn points when using their nol cards in travelling aboard public transport means, retail outlets, public parks, Etihad Museum and certain smart services of RTA. Points are amassed and burnt in services decided by RTA such as nol balance, travel permits, or some products purchased from retails outlets like Carrefour and Lulu.