Jun 24 2020
Launching smart platforms for bus drivers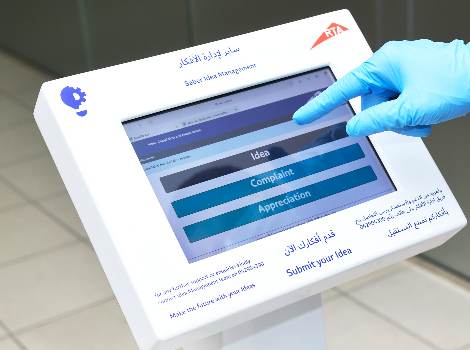 Dubai's Roads and Transport Authority (RTA) has launched smart platforms for public bus drivers as part of an effort to automate drivers' services, maximise their happiness, and encourage them to deliver better services to customers.

"These platforms are smart devices programmed in several languages and directly linked to the Customer Relations Management system (CRM). Through these platforms, which are installed at all bus depots, bus drivers can submit suggestions and be part of the operational process. RTA values bus drivers' inputs to service improvement as it views them as ambassadors of bus services delivery," said Abdullah Ibrahim Al Meer, Director of Driver Affairs, Public Transport Agency, RTA.

"RTA attaches great importance to feedback and proposals of bus drivers as they contribute to shortening the customers' journey and concur with the expectations of making public transportation the ideal mobility choice," he added.

"The launch of this phase heralds a further improvement of services provided by the Public Transport Agency as it cares so much for drivers' proposals and their implementation. The process contributes to the achievement of strategic goals and the improvement of operational processes that is in line with RTA's vision of (Safe and Smooth Transit for All)," concluded the Director of Drivers Affairs, Public Transport Agency.

For his part, Professor Amair Saleem, Director of Knowledge and Innovation at RTA's Strategy and Corporate Governance Sector commented: "This initiative also aims to cut short procedures of submitting proposals by drivers. It will ensure better governance and fast-forwarding to the bodies concerned. The system will also protect the intellectual property, enhance job loyalty and encourage drivers to deliver excellent customer services and highlight their contributions to the system of ideas management."