20 Apr 2021
Launching App Clips for smooth payment of parking fees
(The smart initiative operative via Apple phones is the first of its kind in the region)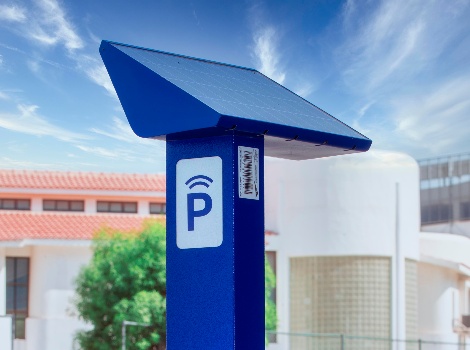 Dubai's Roads and Transport Authority (RTA) has recently launched the App Clips smart initiative to ease the payment of public parking fees in the Emirate, specifically for iPhone users. Motorists can now scan the QR Code stickers affixed to parking machines and directional signs across Dubai city to have their parking requests processed.

The initiative constitutes a quality addition to other options for the payment of parking fees in the Emirate. Besides saving 30 fils when the motorist opts for the mParking service involving sending an SMS, this new initiative offers a smooth option to the payment of parking fees via nol card or coins, especially when there isn't enough balance or coins to make full payment.

RTA is always keen on developing the best strategies and means of bringing more happiness to all community members and enhancing their satisfaction with RTA's smart services by counting on cutting-edge and smart technologies. The initiative is also compatible with Dubai Paperless Strategy in which RTA is playing a key role to make it a reality. It also fits with the UAE 4th Industrial Revolution Strategy launched in 2017.

App Clips is not an application that users must download on their iPhones, but rather it is a feature of RTA Dubai App. It pops up once the QR code is scanned, and enables the user to smoothly pay the parking fee through the Apple Pay feature of their bank card stored in their iPhone devices. Equally, users do not have to download RTA Dubai App to access this App Clips feature to pay parking fees. This feature will be available in both Arabic and English languages. We have affixed QR code stickers to parking machines and signboards in more than 70% of public parking lots in the Emirate of Dubai. The process is gathering pace to cover all parking spaces shortly.