25 Jan 2023
In conversation with DP World, a success story despite challenges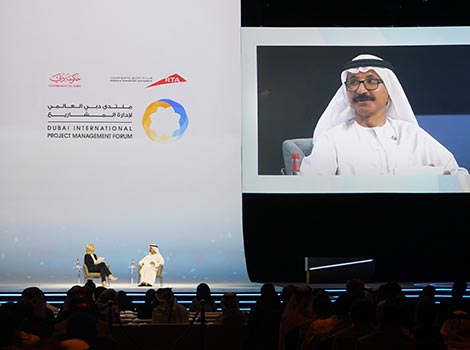 In a session during Dubai International Project Management Forum, HE Sultan Bin Sulayem, CEO and Chairman of DP World, emphasized that the business sector is currently experiencing significant transformations and obstacles. The commercial sector has been greatly impacted by the pandemic, facing disruptions and challenges with absorptive capacity and container availability, which have posed significant obstacles worldwide.
"Despite the significant disruptions and challenges caused by the pandemic, issues with supply chains have been overcome through collaborative efforts and the utilization of advanced technology, allowing for smooth, efficient, and secure delivery of goods and commodities to companies and businesses globally," said Bin Sulayem.
Bin Sulayem emphasized the importance of partnership between the public and private sectors in countries where DP World operates, citing Senegal as an example. DP World has been working in Senegal for 15 years and partnered with the government to develop a port, which has led to a 10% increase in GDP. He highlighted the correlation between freight operations and GDP, where a 1% increase in GDP results in a 3% increase in freight operations, which is achieved through investments in port development and infrastructure and the use of modern technology in the field.