25 Jan 2022
Improves 10 internal bus routes using customer's feedback and big data analysis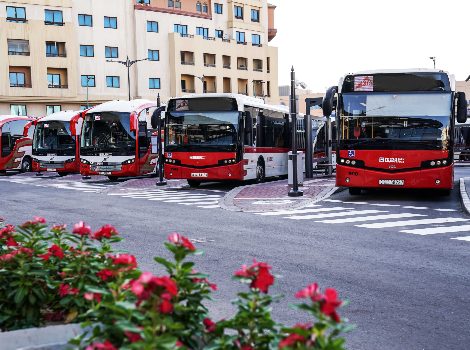 Dubai's Roads and Transport Authority improved 10 bus routes across the emirate, following a study and big data analysis based on crowdsourcing features on (RTA Dubai( smart app, which enabled the public to submit their feedback, suggestions and comments.

"In 2021, we have received via RTA Dubai app 7319 interactions and 6678 proposals for new bus routes. Out of 413 votes received, 265 votes called for launching a bus service from Al Qusais to Al Maktoum International Airport. We have also received 641 votes for other proposed routes. Accordingly, we have made improvements on 10 public bus routes in Dubai," said Adel Shakri, Director of Planning and Business Development, Public Transport Agency, RTA.

"In line with the vision of our government to transform Dubai into the smartest and happiest city in the world, and RTA's drive for digitisation and people happiness through uplifting the calibre of mobility services in the emirate, we have introduced customers feedback or crowdsourcing features to our app. As such, clients can propose opening new bus routes or improvements on the existing services through polls in the app.

"The step aims to engage the public in boosting the integration of Dubai Bus network and keep up with the growing needs of bus riders, be it residents, visitors or tourists. The initiative, which is the first of its kind in the region, also aims to source public proposals about introducing new bus stops and improving the existing bus routes, which will up the satisfaction and happiness of current riders and attract new ones as well," added Shakri.

The Director of Planning and Business Development at the Public Transport Agency renewed RTA's commitment to caring for customers' views and proposals in expanding the public transport in general, particularly bus routes which are critical for the running of the network. He concluded by expressing RTA's thanks and appreciation of the public interaction and their valuable contribution in this regard.