Apr 22 2019
Hosting meeting of Waterborne Transport Committee Meeting for the first time in Dubai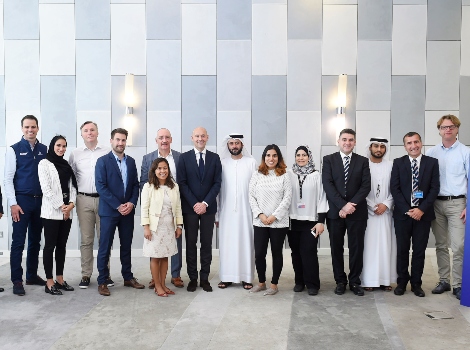 Dubai's Roads and Transport Authority (RTA) is all set for hosting the coordinative meeting of the Waterborne Transport Committee; an affiliate of the International Association of Public Transport (UITP). The meetings were held at InterContinental Dubai - Festival City. It will be the first time this meeting is held in the Middle East.
"We are delighted to host the first meeting of the UITP's Waterborne Transport Committee in the Middle East. It speaks volumes about RTA's ability to stage mega global events and renders Dubai in particular and the UAE in general as the first venue in the Gulf and the Middle East to host this meeting. The Marine Transport Department is always keen to attend this gathering, which was held last time in 2018 in New York; a member of the UITP," said Ahmed Hashim Bahrozyan, CEO RTA's of Public Transport Agency.

"The Waterborne Transport Committee meeting will tackle the latest trends of the marine transport industry worldwide. It will offer a great opportunity to keep abreast of the latest practices, and at the same time enable promoting our services at this huge showpiece. It fits well with RTA's efforts to support water transport as an integral part of the public transport network given the tourist appeal of Dubai's beaches.

"The Marine Transport Department has charted out plans to ensure the successful organization of this international event and come up with the deliverables that contribute to the development of water transport network and services," concluded Bahrozyan.