Aug 22 2019
Graduation of 70 interns of Ajial summer training programme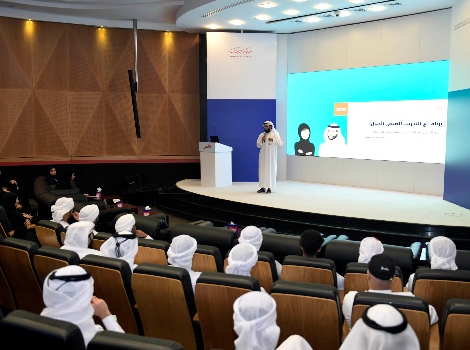 For the 11th year in a row, 70 Emirati students in secondary schools and universities have graduated from this summer's internship of Roads and Transport Authority (RTA) branded Ajial. The students have accomplished training sessions aimed to instill in trainees the value of work and practical skills needed for the job market.

This year's Ajial programme included discussion panels with several CEOs, Directors and managers who narrated their academic and professional experiences as well as the concept of leadership and skills. Interns were also acquainted with potential career challenges, and administrative skills for taking decisions and leadership. Graduates engaged in interactive discussions that had benefited their skills and abilities.

Besides lectures and training programmes, interns toured the world's first number plates factory that uses artificial intelligence technology to produce about 33 thousand plates per day. By the end of their training, graduates received certificates as well as financial rewards for their keenness to learn and build their professional careers.

Since launched in 2008, RTA's Ajial programme has attracted more than 700 students. It contributed to raising the value of work in the conscience of internees and filled their free time with activities enriching their future, besides offering them exposure to professional life in various units of RTA.