Nov 21 2019
Endorsing winners of Hamdan bin Mohammed Award for Innovation in Project Management
(Winners to be honoured on Dec 10th, 2019 on the sidelines of DIPMF)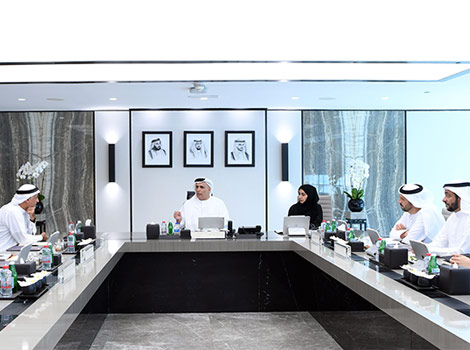 The Board of Trustees of the Hamdan bin Mohammed Award for Innovation in Project Management has endorsed the eight winners of the third edition of the Award in a session chaired by His Excellency Mattar Al Tayer, Director-General and Chairman of the Board of Executive Directors of Roads and Transport Authority (RTA). Eight winners were selected from 17 candidates submitted by the international judges' panel and will be felicitated on Dec 10th on the sidelines of the Dubai International Project Management Forum (DIPMF) 2019.

The award, which has a purse of AED 2.6 million (about US$710,000) aims to transform Dubai into a global hub for project management innovators and specialists. It also seeks to leverage creativity in the industry and add a new dimension to the business sector in the Gulf region.

"The Advisory Technical Committee of the Award has shortlisted 62 nominations out of a pool of 202 submissions, for consideration by the judges' panel, which comprises of international project management experts. The panel referred 17 nominations to the Board of Trustees; which in turn endorsed the winner of each category as well as the first three in the category of innovative project management organisation," said Ms Laila Faridoon, Secretary-General of the Award.

Categories

The Award comprises of four categories: The first is the Individuals Category, which includes the 'Innovative Project Manager Award' and the 'Innovative PMO Manager Award' with a purse of $50,000 each. It covers benefits-based management, cost, time and scope of work management, procurement management, quality management, risks and bottlenecks management, and change, culture and stakeholder requirements management. It also includes projects integration, strategy, portfolio governance, and project management office as well as the communication, resources and improvement of standards and processes of project management.

The second category relates to the Innovative Team Award with a purse of $80,000. It covers four fields: communication management, change management, culture and stakeholder requirements management, in addition to risks and bottlenecks management and project integration management. The third category renamed as Innovative Organisation in Project Management Award. It has a purse of $200,000 for the winner, $150,000 for the runner-up, and $100,000 for the third place.
The fourth is the Academic category; which comprises of the Innovative use of Project Management Practices Award – Academic Category, and Research in Innovative Project Management Practices Award; each with a purse of $40 thousand.