Mar 19 2020
Dubai Taxi, Landmark sign agreement to earn Shukran points through DTC app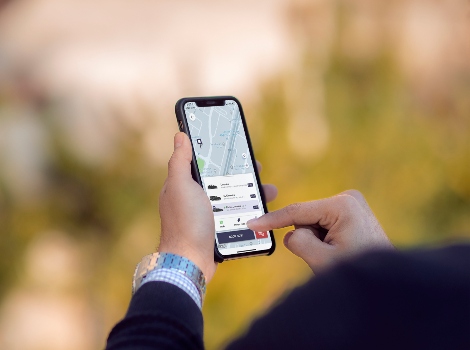 RTA's Dubai Taxi Corporation (DTC) has signed an agreement with the Landmark Group, a leading retail and hospitality provider in the MENA region, to link DTC app with their 'Shukran Loyalty Points Programme.' Accordingly, customers can book limos through DTC app and have a chance to earn Shukran points on all rides booked through the app.

"Shukran Loyalty Programme, the biggest in the retail sector in the MENA region, encompasses more than 50 trademarks open for customers to earn and burn points on their purchases. The agreement entitles users of limo operated by DTC to benefit from the loyalty points when tapping Shukran card after the end of the trip. They can also avail of the discount on the trip through burning their accumulated points on Shukran card, or else using them in shopping at retail outlets affiliated to Landmark Group in the UAE, so long as they book their limo rides via DTC's app," said Marwan Al Zarouni, Director of Operations and Commercial Affairs, DTC.

"The signing of this agreement stems from the commitment of DTC to find ways and means for improving the quality of services to clients. It also reflects our commitment to delivering best-in-class services to clients and realise the strategic goals of the DTC, namely smart operation and people happiness," he added.

Rahul Jagtiani, Group Director – Digital Landmark Group, said: "We are pleased to announce our association with Dubai Taxi Corporation (DTC). DTC's luxury limousines can now be used by Shukran members for their commuting needs, easily and conveniently by booking through their DTC App. With a digital-first approach, we at Landmark Group are constantly optimising and improving our customers' journey with us, through loyalty experiences and benefits. With DTC on board now, we are enhancing that journey. Points earned through DTC can be used at more than 50 of our Group's much-loved brands – online or in-store. We will continue to look at ways to integrate digital and mobile-first initiatives to reward our customers and make their shopping experience more rewarding."