May 23 2019
Distributing Ramadan Rations to 500 needy families in Dubai, Sharjah and Ajman
(The step coincides with Zayed Humanitarian Day)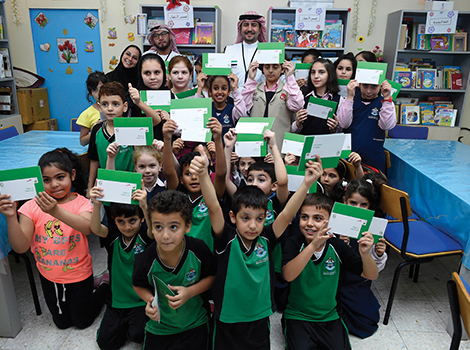 Dubai's Roads and Transport Authority (RTA) launched an array of Ramadan-oriented events highlighted by the annual Ramadan Rations initiative for distributing Ramadan supplies to 500 underprivileged families of students at the National Charity Schools in Dubai, Sharjah and Ajman.

The step, which coincides with Zayed Humanitarian Day tomorrow (19th of Ramadan), underscores RTA's commitment to the value of giving during this blessed month.

"RTA distributed Ramadan Rations to 500 needy families of students at the National Charity Schools in Dubai, Sharjah and Ajman in coordination with the management of these schools," said Ms. Rowdah Al Mehrizi, Director of Marketing and Corporate Communication Department at RTA's Corporate Administrative Support Services Sector.

RTA also distributed a special edition of nol card commemorating the 'Year of Tolerance' to those families for paying bills of shopping in various retail outlets in Dubai and other Emirates. Cards can also be used for paying the fares of public transport and fees of paid parking in Dubai. (Ramadan with Thukhur) was another initiative organized by RTA whereby Iftar meals were served to senior citizens affiliated to Thukhur Social Club. A team of RTA volunteers distributed a variety of gifts to them as well.

For the ninth year in a row, RTA distributed Iftar meals to public transport riders in Dubai under the initiative (Meals on Wheels). This time around, two buses distributed meals over a week to workers and underprivileged families. The initiative consisted of two parts; the first dedicated to distributing Iftar meals to students from needy families that enrolled for evening classes of those schools. The second part catered to the processing and distributing of 6000 Sahoor meals to workers through a team of employees of RTA and parties concerned.

"RTA also partnered with Al-Ihsan Charity Association for the distribution of Iftar meals before Maghreb prayer call, under a campaign themed Together A Ramadan Without Accidents," concluded Al Mehrizi.