Jun 02 2020
Customers Council provides instant responses to customer via #chatwithRTA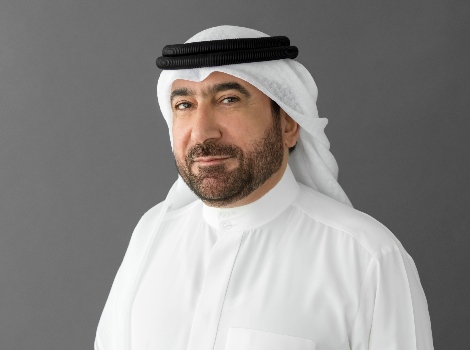 Roads and Transport Authority (RTA) held a remote session via Twitter under #chatwithRTA initiative. The session witnessed considerable interaction with a broad spectrum of community members.

Mohammed Obaid Al Mulla, RTA Board Member and Chairperson of Customers Council chaired the meeting. Attendees included the Director of Marketing and Corporate Communication, Director of Customers Happiness, Director of Vehicle Licensing, Director of Commercial Transport Activities, Director of Monitoring and Enforcement, Director of Vehicles Licensing as well as several managers at the Licensing Agency.

During the session the customers raised queries and requests to Customers Council members via Twitter to which Customers Council Chairman and members provided instant replies. Customers tweets focused on the technical testing of vehicles and a variety of other RTA services via Twitter. 73 interactions were witnessed during the session and 12 tweets relating to a host of RTA services.

Al Mulla praised the huge interaction of the public with the session and their commitment to participate in the improvement of RTA's services and support its initiatives that are launched to serve an entire spectrum of community members including residents, visitors and tourists coming to Dubai from different parts of the world.

"RTA is always keen to bring happiness to clients and service beneficiaries. It equally cares for their safety and health, especially during these exceptional circumstances engulfing the whole world. RTA spares no effort to raise customers satisfaction through heeding to their views and expectations," he noted.

Al Mulla indicated that given the remarkable interaction with diverse community members of different nationalities, RTA would continue to hold similar sessions for the Customers Council according to a timetable that would be announced via Twitter. He noted that most participants hailed the session describing it as a unique and transparent experience and commended the clear responses of Council members to queries raised in various fields. He added RTA would hold sessions to discuss a raft of services via Twitter, likewise regular physical sessions of the Customers Council.
"Through the Customers Council and other interactive channels, RTA engages with the public to capture views of public transport riders and service beneficiaries. RTA perceives its profile as a leading service provider across the UAE," he commented.

At the end of the session, Al Mulla thanked all attendees and praised their interactive participation and constructive views. He reiterated that such inputs would enrich the level of services offered by various sectors and agencies of RTA around the clock to attain the targeted objectives including customers happiness and uplift their satisfaction.