Apr 04 2019
Carrying out 76k smart inspections of testing centres, driving schools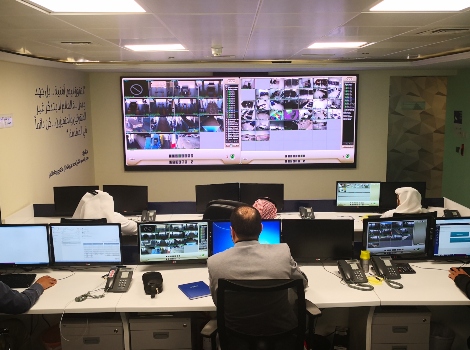 Roads and Transport Authority (RTA) has carried out 76,046 inspections through the Smart Monitoring Centre in 2018, covering technical testing centres and driving institutes. The process is in line with RTA's vision (Safe And Smooth Transport for All) and Dubai Government's Smart City initiative.

"Carrying out more than 76 thousand inspections in 2018 through the Smart Monitoring Center underlines RTA's commitment to using high technology to verify the compliance of testing centres and driving schools with the standards and stipulations set by the RTA. The entire process aims at ensuring the safety and security of roads and road users; a high-priority of the RTA," said Mousa Al-Raesi, Director of Monitoring & Enforcement, Licensing Agency, RTA.

About 35,220 inspections were carried out at technical testing centres of vehicles covering the compliance of facilities and examiners with the technical and safety stipulations provided in the technical testing legislation. About 40,826 inspections were conducted at driving institutes covering the compliance with the conditions set for opening files of new drivers as well as theoretical and practical training. Offence tickets were issued to violators for failing to comply with the standards in place. The Smart Monitoring Centre assesses the performance of technical testing centres and driving institutes and sends reports for improving the performance, if needed.

About 154,363 field procedures were completed in 2018; breakdown as follows: 29,910 procedures at testing centres; 76,244 procedures at driving institutes; and 48,209 procedures for heavy trucks.

"The Smart Monitoring Centre is an effective tool for improving the transport and traffic safety and reducing the number of accidents and fatalities. It intensifies the monitoring of testing centres and driving institutes by using sophisticated devices that detect and report any breach of the applicable rules and regulations," added Al-Raesi.