Sep 13 2019
Briefing delegation of Ajman Municipality about buildings and facility management practices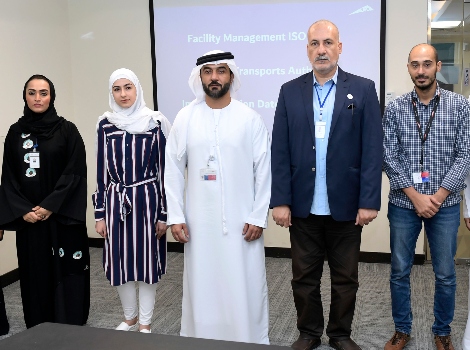 Dubai's Roads and Transport Authority (RTA) has shared its management practices in buildings and facilities with a visiting delegation from Ajman's Municipality and Planning Department. The visit is in line with RTA's strategy of boosting cooperation and exchanging relevant knowledge and expertise with various public and private entities across the UAE.

During the visit of Ajman Municipality's delegation, RTA's team introduced the practices and plans of buildings and facilities management system. A video presentation was made during the gathering highlighting roles and responsibilities of the Buildings and Facilities Department, especially Buildings and Facilities Maintenance Section. It also tackled the applicable maintenance practices that merited the department to be the first government entity in the region to obtain ISO 41001 certification. Discussions also covered the performance indicators in place to gauge the performance of the Department.

RTA attaches every attention to making joint efforts in support of the Government's drive to build smart cities that offer decent living and bring happiness to people. These gatherings enhance the pace of sharing administrative and specialist expertise as well.

Members of the visiting delegation praised the effective communication with RTA, which has availed Ajman's Municipality and Planning Department insights about the job nature and practices of RTA's buildings and facilities management at par with the world's best standards. Visitors also paid tribute to RTA's efforts in running quality mass transit services to residents and visitors of Dubai; which leverages the profile of the UAE and Dubai as a top global destination.