14 May 2022
Al Tayer: Khalifa bin Zayed was a wise leader who devoted his life to the good of the UAE and citizens
(Statement of Director-General and Chairman of the Board on the demise of Sheikh Khalifa bin Zayed Al Nahyan)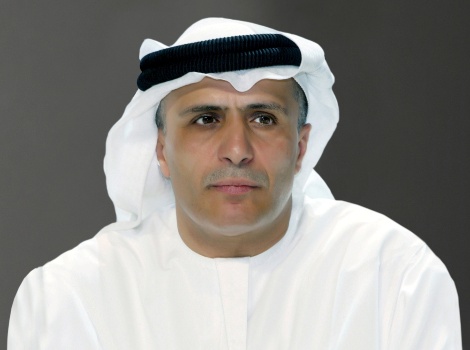 His Excellency Mattar Al Tayer, Director-General, Chairman of the Board of Executive Directors of the Roads and Transport Authority offered sincere condolences to His Highness Sheikh Mohammed bin Zayed Al Nahyan, Ruler of Abu Dhabi, his brothers and Al Nahyan family, as well as the people of UAE over the sad demise of Sheikh Khalifa bin Zayed Al Nahyan. May Allah Almighty rest his soul in Paradise and grant patience and consolation to his family and the people of the UAE.

Al Tayer said: The UAE has lost a wise leader who continued to shoulder the responsibility of the nation with the wisdom he inherited from the late Sheikh Zayed bin Sultan Al Nahyan, Founder of the UAE to lead the UAE during the empowerment era. He dedicated his life to serving the UAE and its people.
In running the presidency of the state, the late Sheikh Khalifa was inspired by the legacy of his founding father and the will of a great leader. The unique blend of this rich legacy and life experience contributed to the mega achievements made during his reign and now bear reference to the deep thinking, solid resolution and true character of a great leader.

It is difficult to list the achievements made during the leadership of Sheikh Khalifa, who privileged the nation and citizens with every care. It is reflected in national achievements and extensive economic, social and urban development that are unique by all standards. However, the real deal was the building of the nation and the empowerment of the people of UAE by knowledge, thinking and culture to thrust the growth of the nation.

Thanks to the wise leadership of Sheikh Khalifa, the UAE has carved a reputed niche for itself in all fields worldwide. He adopted a wise approach and policy in running the foreign affairs of the UAE based on the principles of good neighbourliness, respect for international conventions, and extending a helping hand to brothers and friends around the world to alleviate their suffering out of sheer humanitarian grounds.
May Allah shower the deceased with mercy and Rest His Soul in Paradise.