Apr 09 2019
Al Tayer discusses cooperation with Queensland Premier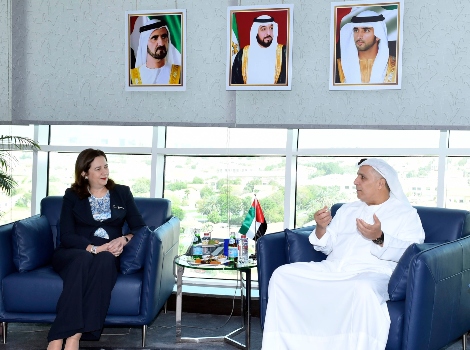 HE Mattar Al Tayer, Director-General and Chairman of the Board of Executive Directors of Roads and Transport Authority (RTA) has recently met with Hon Annastacia Palaszczuk MP, Premier and Minister for Trade, Queensland, Australia. The meeting discussed means of boosting cooperation and sharing expertise between RTA and its Australian counterpart. The two leaders also reviewed RTA's future projects, especially the electric buses.

Al Tayer welcomed the visiting Australian Minister and praised the relationships between RTA and Australian entities operating in the fields of public transport, marine transport and licensing.

"We have a good level of cooperation with several Australian firms operating in the fields of public transport, vehicle licensing and registration, training of drivers, and traffic systems. RTA has also benefited from Australian expertise in the operation of marine transit modes," said Al Tayer.

During the meeting, Al Tayer reviewed RTA's efforts in driverless mobility means highlighted by Sky Pods, the 2 seater Autonomous Air Taxi, the region's first driverless taxi, and the 10 seater smart driverless vehicle.

The Premier of Queensland, Australia was delighted with the engagement of Australian businesses across several RTA projects. She expressed her aspirations to extend this cooperation further to include sharing expertise of electric buses, marine transit means and smart mobility.