Apr 16 2019
Al Tayer briefs Italian delegation about investment prospects of RTA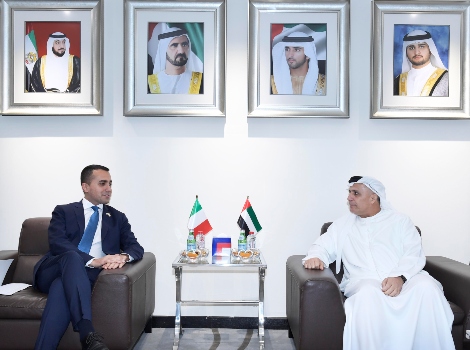 HE Mattar Al Tayer, Director-General and Chairman of the Board of Executive Directors of Roads and Transport Authority (RTA), received HE Luigi Di Maio, Deputy Prime Minister and Minister of Economic Development and Labour, Italy. The Italian Deputy Premier was accompanied by a delegation comprising 170 representatives of Italian businesses operating in roads and transport industry. The gathering discussed means of boosting cooperation between RTA and its Italian counterparts, and transport challenges, as well as key projects RTA will be undertaking in future.

Al Tayer welcomed the Italian Deputy Premier and praised the strong relationships between the UAE and Italy as reflected in the growth of bilateral trade, joint ventures in various fields and the exchange of tourist visits. Al Tayer hoped to see Italian specialist firms engaged in roads and transport projects in Dubai.

He also reflected on the investment prospects looming for the private sector through roads and transportation projects RTA is considering to undertake in future including the construction of roads extending hundreds of kilometres, and the expansion of metro and tramway projects costing billions of dirhams. He noted that such projects would open massive chances for the private sector.

The gathering discussed RTA driverless mobility initiatives such as driverless pods, 2-seater autonomous air taxi, region's first driverless taxi, and the 10-seater driverless, smart vehicle.

HE Luigi Di Maio, Deputy Prime Minister and Minister of Economic Development & Labour in Italy commended the public transport projects delivered by RTA and expressed an intention to forge cooperative links with RTA.

"The gathering was a good chance to exchange expertise between Italian firms and RTA in matters related to the construction and management of infrastructure and public transport.