23 Jun 2022
'AJYAL' summer training programme launched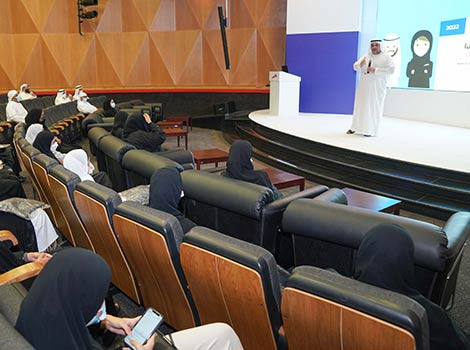 Dubai's Roads and Transport Authority (RTA), has launched the new edition of the summer internship programme (Ajyal) in the interest of RTA's employees' children and relatives in secondary schools and universities. The programme will run from 22 June 2022 to 22 August 2022.
"Through this programme, RTA aims to qualify the interns and equip them with the skills and the trending professional abilities such as personnel management, planning, self-initiatives, self-assessment and career development. It stresses the importance of perceiving and implementing such skills in the individual projects undertaken by students and polishing their life skills," said Sultan Al Akraf, Director of Human Resources and Development, Corporate Administrative Support Services Sector, RTA.
"Ajyal offers secondary school and university students an opportunity to join a practical training programme to acquaint them with the working environment, carry out professional jobs and apply their skills. The pre-graduation training is one of the key factors that help graduates to obtain jobs and boost their professional qualifications," added Al Akraf.

The programme holds training workshops to offer interns an orientation about the working environment and associated challenges and gives them the expertise and skills needed for the job market. It also seeks to use the free time of students by engaging them in RTA's business and activities that serve the community. The training focuses on familiarizing the students with the skills required for the job market highlighted by accuracy, quality, high productivity and the ability to acquire new skills.