Oct 06 2017
RTA Youth Council holds brainstorming session with Youth Hub X at Emirates Towers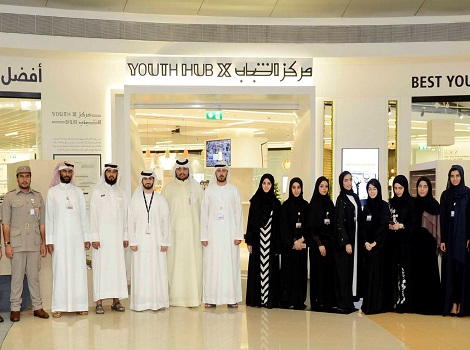 The Youth Council at the Roads and Transport Authority (RTA) has visited the Youth Hub X at Emirates Towers in Dubai. The visit aimed at familiarizing with the Hub, and its domain as defined by the Government involving several arcades designed for promoting the skills and knowledge of youth.
Ms. Laila Faridoon, Executive Director, Office of RTA's Director General and Chairman of the Board of Executive Directors cum Chairperson of the Higher Committee for Shaping the Future, said, "The visit of RTA's Youth Council to the Youth Hub X at Emirates Towers is part of our keenness to familiarize with the Hub and its role in supporting Youth Councils. Members of RTA's Youth Council toured the Arcades of the Hub, which are devoted to promoting the skills of youth and unleashing their creative skills. RTA's staff took part in a fascinating brainstorming session held at the premises of the Hub to explore solutions for the challenges faced by RTA and come up with recommendations to realize our transport strategy.
"The session also touched on the opportunities & challenges of concern to RTA youth along with programs for supporting and encouraging youth to be more creative and leveraging their administrative and leadership skills. A variety of topics of concern to youth and their ambitions were also examined in the session," she noted.
"During the visit, another workshop was held at the premises and coordinated between the Center and Etisalat Academy. RTA's Youth Council was also acquainted with the means of raising personal awareness to nurture future leaders and groom them for assuming leadership roles along with the skills required to realise ambitions and support the decision-making process.
"RTA is working tirelessly to support the Youth Council that consists of eight male and female Emirati employees of RTA representing all agencies and sectors. Its key objective is to leverage the administrative and leadership skills of members, chart out programmes for uplifting their skills, encourage them to be innovative, and explain how to cope with challenges and shape the future," stated Faridoon.