Nov 03 2017
Launching self-service for requesting registration of elongated and used vehicles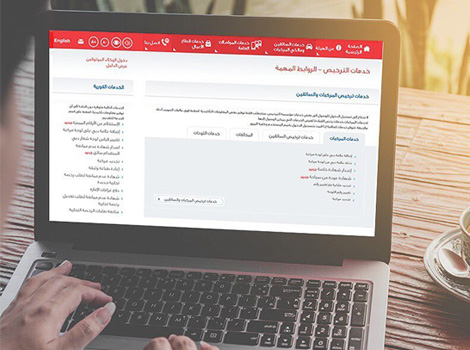 The Roads and Transport Authority (RTA) has launched a new service for requesting permits of elongated and used vehicles and others operating within duty free zone with the aim of delivering enhanced services. RTA has also launched an online self-service through enabling operators of limousines to apply online for registering vehicles and tracking their applications as part of the Smart City initiative.

Explaining the step, Nasir Al Haj, Director of Commercial Transport Activities at RTA Licensing Agency, said, "According to the provisions of the Executive Regulation No. 130/2017 of Resolution No 6/2016 governing passengers transport in Dubai; which enables the registration of used vehicles according to specific conditions, a new service has been introduced online via RTA website. The service enables companies to apply for vehicle registration, and the electronic franchise contracts and permits system will conduct an automated audit of the application and process it accordingly.

"As for the application for a used or elongated vehicle, and upon the completion of the required audit, the system will automatically book an appointment for Vehicle Inspection through the technical testing system and notify the customer. The inspection will be carried out by the Technical Committee of the Licensing Agency according to specific stipulations and quality standards. Upon the result of the inspection, a standard technical testing appointment is fixed, and following the inspection result, the permit is processed," said Al Haj.

"As for companies whose franchise contracts provide for operating vehicles within free zones over and above vehicles operated in Dubai, a new service has been introduced for vehicles in free zones enabling the registration of vehicles operated in the Free Zones without being subjected to the conditions set for vehicles operating in Dubai such as monthly operation fees, bank guarantee, types approved for limo transport, and depreciated lifecycle. The application is subjected to an automated inspection of some rules such as the availability of a valid electronic contract specifying the permissible number of vehicles for operation within the Free Zone. Accordingly specific plates are issued to distinguish those vehicles for the sake of monitoring and enforcement.

"This newly launched self-service is part of the final stage of the electronic transformation of limo registration permits, and RTA's keenness to improve the journey of the client, and cut down the number of steps for communicating with the concerned parties and services on offer," he added.