Almasar Digital
Newsletter
March 2023
Mohammed bin Rashid reviews progress of Hatta Development Projects
His Highness Sheikh Mohammed bin Rashid Al Maktoum, Vice President and Prime Minister of the UAE and Ruler of Dubai, reviewed the progress of Phase I of Hatta Development Projects and Initiatives encompassing 14 projects and initiatives. His Highness also approved Phase II of the Development, featuring 22 projects and initiatives, which are set to commence this year.

Operational Hours during Ramadan
We extend our warmest blessings to you and your loved ones for the arrival of the holy month of Ramadan. To view the working hours of public transport and all our services during Ramadan, click on the link below.
Together for sustainable transport
Did you know that 7 RTA buses can replace around 100 cars? Join us and take part in creating a sustainable future and choose public transport. Together we can preserve our environment by reducing emissions and ensuring a smooth flow.
View more tips for sustainable transport by clicking on the link below.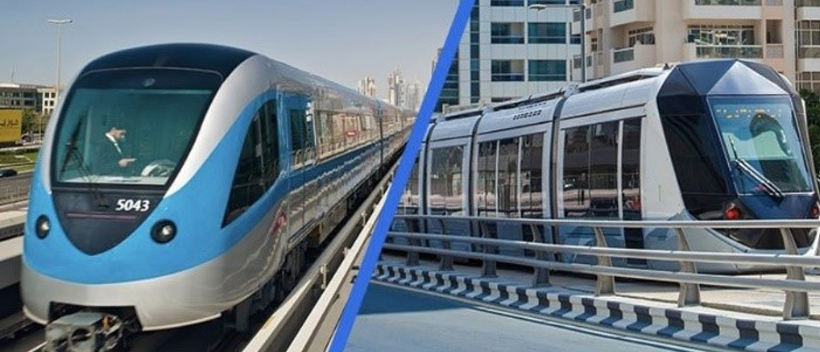 Dubai Metro and Tram for seamless journeys
Enjoy a variety of activities in different places with the help of Dubai Metro and Tram which provide you with interconnected transport between several areas and guarantee you smooth and comfortable journeys to your desired destinations.
To view the metro and tram operating hours, visit our website rta.ae.
Carry Dubai's map within your hands
The "RTA Navigator" feature in RTA Dubai app allows you to know the locations of all public transport stations as well as discovering the top landmarks in Dubai and more.
Don't rush while driving
Embark on your journey as early as possible and drive carefully to reach your destination on time without rushing. Your safety and that of others matters more.
Connect with us
Communicate via following channels.
Copyright © 2023 Roads and Transport Authority, All Rights Reserved This site is maintained by the Roads and Transport Authority.
| | | | | |
| --- | --- | --- | --- | --- |
| This site is viewed in: | | | | |