Sep 14 2020
Yacht and boat docking service to the public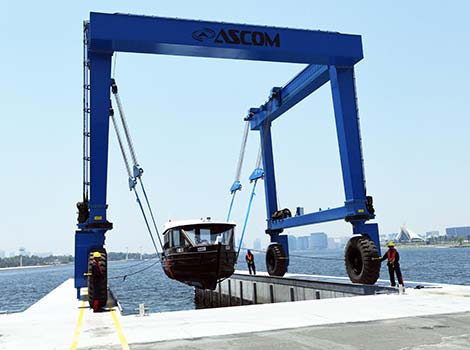 Dubai's Roads and Transport Authority (RTA) has recently launched yacht and boat docking services to the public at its Al Garhoud Marine Workshop.
"The docking/undocking services at Al Garhoud Marine Workshop include lifting of boats and outdoor maintenance yards fitted with water and electricity services. These services are now available to boats and yachts measuring up to 20 metres," said Mohammed Abu Bakr Al Hashmi, Director of Marine Transport at RTA's Public Transport Agency.
"The workshop offers maintenance services from 08:00 am to 05:00 pm, and boat docking/undocking services from 09:00 am to 04:00 pm, from Saturday to Thursday. The service is available to individual owners of boats and yachts as well as tourist companies seeking to keep their boats and yachts ready to offer top services to clients," said Al Hashmi.
"It has to be noted that RTA offers boat docking/undocking services and the usage of outdoor yards only, and does not carry out maintenance service. Boat and yacht owners have to bring in their selected maintenance firms to undertake maintenance services, which offers them further service flexibility," stressed Al Hashmi.
"RTA always seeks to run premium initiatives for the happiness of all community segments, be it individuals or companies. The strategic location of RTA's Marine Workshop at Al Garhoud in the middle of Dubai Creek renders it accessible for the majority of boat and yacht owners whether from the Water Canal or the Creek to benefit from service at competitive rates," concluded Al Hashmi.