26 Sep 2022
RTA trains 6270 employees on its 'Smart Safety License' Programme for Workforce Safety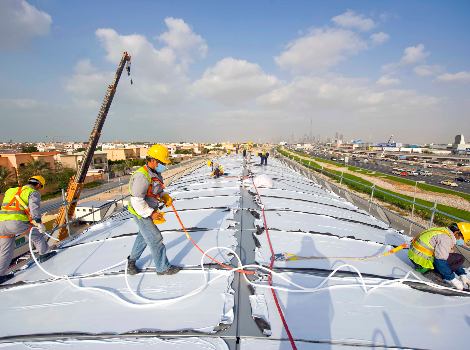 Launched in January 2019, the 'Smart Safety License' Programme from Dubai's Roads and Transport Authority (RTA) trained 6270 employees of different nationalities, languages and demographics. The Programme covered RTA's employees and contractors.

"RTA with its commitment to continually improve the Health, Safety and Environment (HSE) protocols of the organisation had been providing E-certified safety training courses from March 2019 under the initiative called the 'Smart Safety License' programme, S2L in short," said Nada Jasim, Director of Safety, Risk, Regulation and Planning at RTA's Strategy and Corporate Governance Sector.

Nada explained that the training modules of the programme prepared on the most common hazards and risks at workplaces is aimed at making employees working for and on behalf of RTA understand the standard work practices, expectations of RTA and application of Health, Safety and Environment practices at all work locations of the entity. The programme also aims to increase morale among RTA workforce by providing a safe workspace with at most importance given to Health, Safety and Environmental Sustainability.

(S2L) training has already trained employees of RTA under Corporate Administrative Support Services Sector and three different Agencies namely- Rail Agency, Dubai Taxi and Traffic and Roads Agency. In the coming years, S2L plans to train employees across all Sectors and Agencies in both English and Arabic language through Classroom and Online Learning Platform.

The Smart Safety Licensing (S2L) programme works alongside complimenting all legal and regulatory requirements of Health, Safety and Environmental regulations of the UAE and the Emirate of Dubai while adhering to RTA's Strategic goals namely; Digital Dubai, People's Happiness, Safety & Environmental Sustainability, and Pioneering RTA.